Congrats to Sarah and Derek! They were married on Jan 12th! And a big thank you to
Dorinda
for shooting with me that day, some of these images are hers and she rocked it out as always.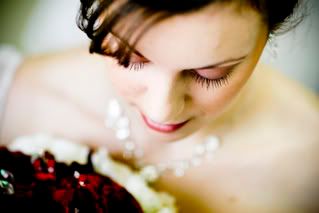 Alright kids, lets talk about light...Light it one of the hardest things to master/understand when you are a photographer, at some point in the last year or so something clicked and I feel like me and the sun are finally friends :) Sure I can shoot any time of day and get good stuff...but not all light is created equal...shooting at the right time of day can make a huge diffference in your portraits.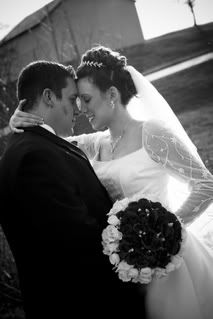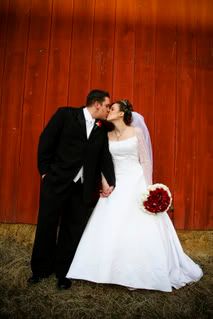 Sometimes you have to get creative with your light, there was a this neat back alley behind their reception building but there was no light at all.
So we drug out their videographer and made him stand on the steps to shine light down on them! Jim (the videographer) is my buddy and he did the video for my wedding 4 years ago, if anyone wanted to check him out here is his
website.
(Of course I will be editing him out of their photos but I left him in just for effect)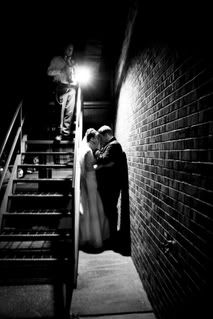 And then there is the reception....ATTENTION MY BRIDES - if you have not hired a DJ yet....please hire this one -
www.mmdjshows.com
everytime I shoot with them they bring an amazing light kit. I can get the coolest stuff - all the of the photos below were taken at a KC HALL which are not exactly known for their extravagant lighting... but if you hire them they will make your reception look more like a rock concert than a reception. Plus I can get all sorts of awesome shots like these!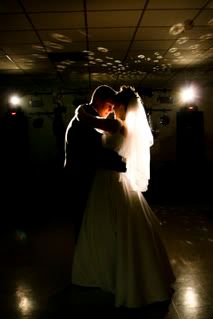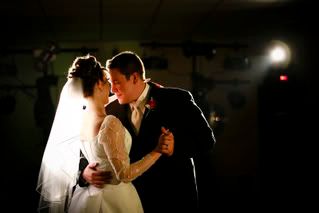 So there ya go kids...lighting 101 - have a good day and enjoy the 8 inches of snow!!!