Personal
Luci had a big week last week, not only did she turn 3 years old, have a fabulous mermaid birthday party, she was also in her first dance recital.
It was time for me to do her "3 year old" portraits. I toyed with the idea of doing a tea party shoot in a field, but... eh.... Luci is not a tea party girl. At all. I wanted to capture her in her natural environment. So I brought out her 2 favorite things in the whole world. Mama's high heels and her favorite song Beyonce
"All the single ladies
" I had this gorgeous vision of her dancing around in her high heels rocking out the Beyonce like the does at home....but not so much....don't let this cute photo fool you.
Because THIS is what she actually did the whole session. Wouldn't put on the headphones, wouldn't put on the shoes. Just stared at her Maw Maw off to side saying
"I don't want to"
but seriously, look at those puppy dog eyes? How could I be mad?
I don't mean to make her sound like a brat, she couldn't be further from a brat, or a diva. She is just very, independent and unique and has her own ideas of how things should go.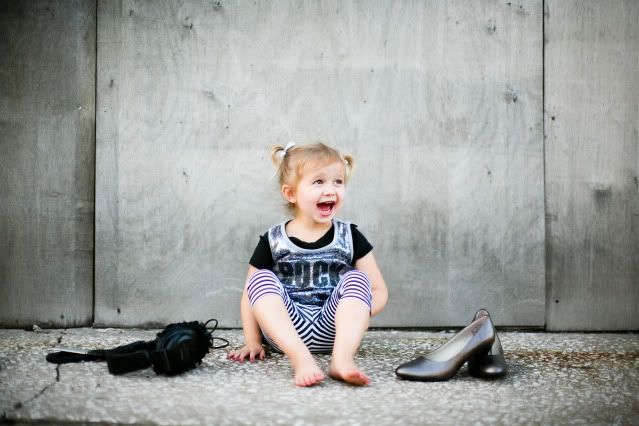 She did however want to make her "monster face" about 100 times.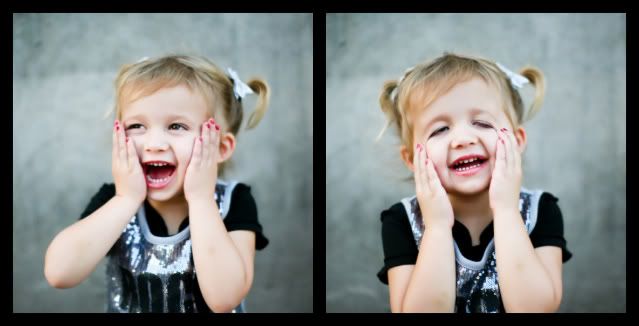 We did get a few cute headshots because she was in a great mood, she just didn't feel like putting on show. I guess I forgot the golden rule when working with Luci, it's her world we just live in it.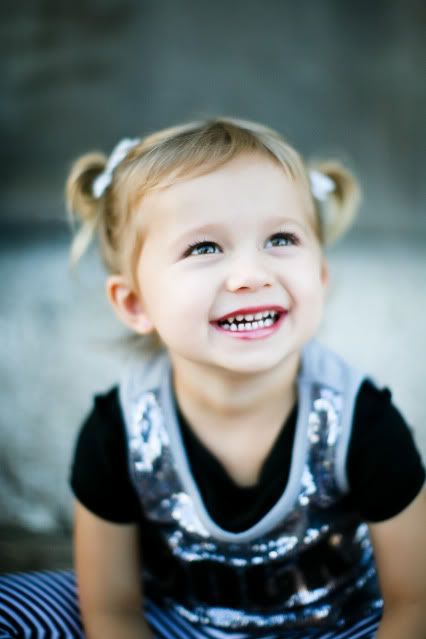 So enough of that, we went onto location #2 and look #2 she did a little better, but still, it just reminded me why I hire others to take pictures of my kids :)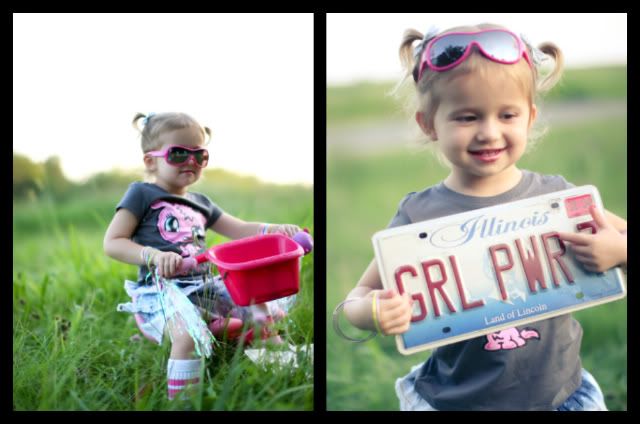 But I do really, really like this photo. It totally encompasses everything she is.
My sweet baby girl, who loves popcorn, has an "outie" belly button and walks on her toes when she is excited.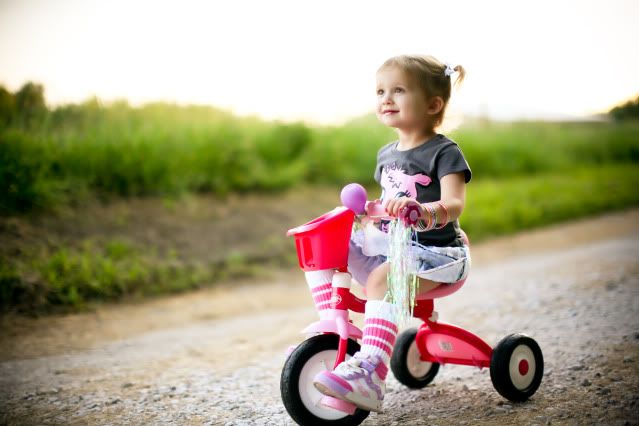 Who wants every single person who walks in our house to "play Barbies
"
with her
,
who sits on the bathroom counter every morning and decides if she wants a pony or piggys for her daily hairstyle.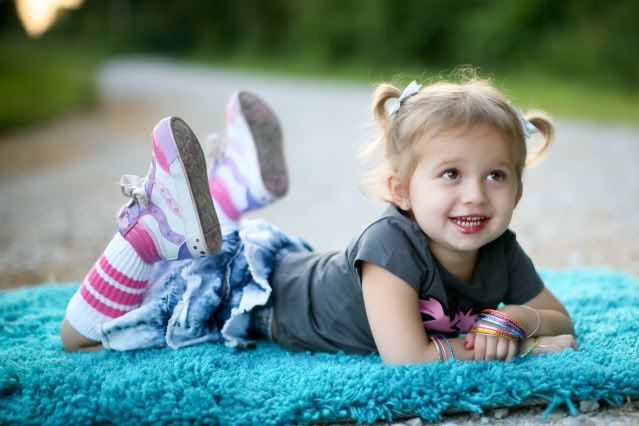 Who doesn't have a mean bone in her body. Who loves everyone and everything. Who is sweet as sugar, all I have to do is say her name in a stern voice and she will dissolve into tears.
Who is 3 going on 16. Who's favorite saying is "Gosh Darn it", and who reminds me more and more every day of Punky Brewster.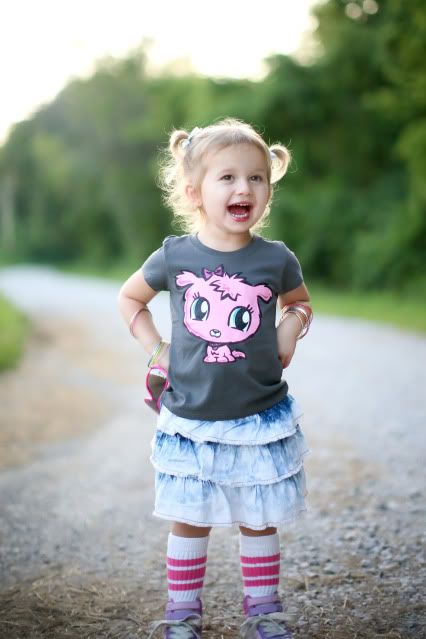 Who loves the little Mermaid and got 9 Barbies at her birthday party.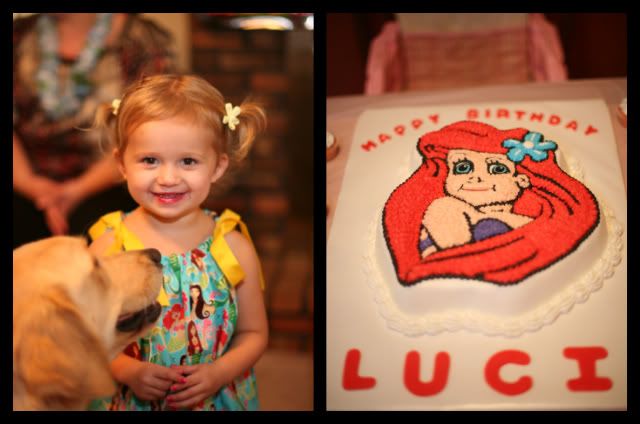 Who makes my life a little more awesome just by being in it.
I mentioned earlier that Luci was in her first dance recital. She did so good, I was so proud. Her and another little girl stole the show with their shenanigans, but I have to say, my favorite part is when her and Rocky say hi to each other from the stage.
Lots of flowers for our favorite Ballerina, from Daddy, Uncle Chris, Maw Maw, Paw Paw, Mrs. Mary, and Rocky.
Without further ado, check out the cutest little mouse you've ever seen.