This wedding took me out to the open fields of Breese Illinois. Which made me happy because I love country weddings, LOVE them. Open fields, a warm breeze, and fried chicken for dinner, now you're talking my language.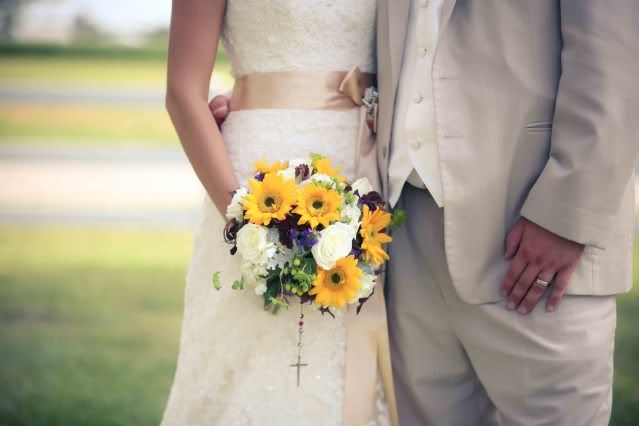 During the ceremony when they asked for the rings Bryan started patting his pockets and looking around from his bride to his best man, shrugging his shoulders saying "I don't have them" - I thought... "Here we go with the forgot the ring trick, seen this one about 40 times" except, he really didn't have the rings. Someone left them on the bus they had to stop the ceremony while they were retrieved. First time I have ever seen it really happen.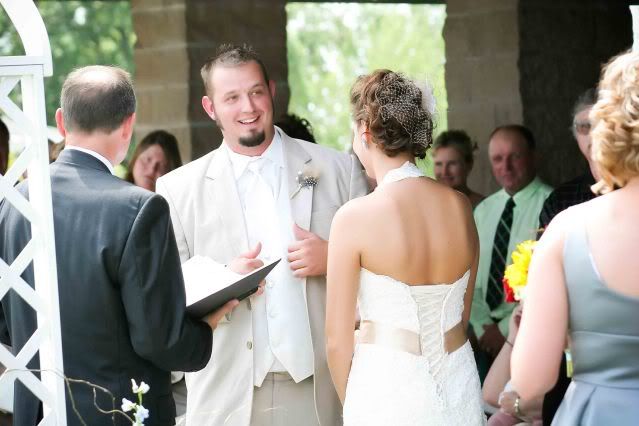 The bride and groom have a beautiful little boy named Karter. Between the heat and it being mid-afternoon I had about 5 minutes to grab some shots of this kiddo with mom and dad, we made quick work of it and got some great photos.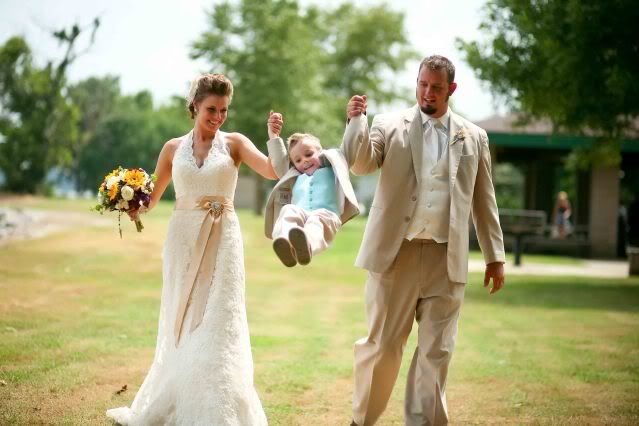 Look at those boutonnieres! The bride made them herself I thought they were unique and adorable.
Photographer Extraordinaire Jasmine Star says :
"It's not about capturing the kiss, it's about the moments right before the kiss and right after the kiss, it's life in the in between that's what you want to capture"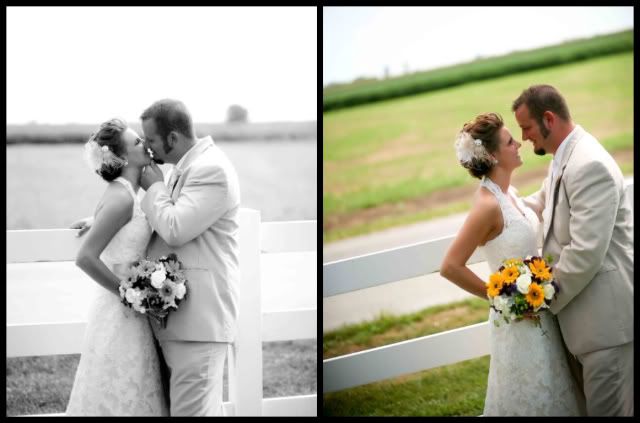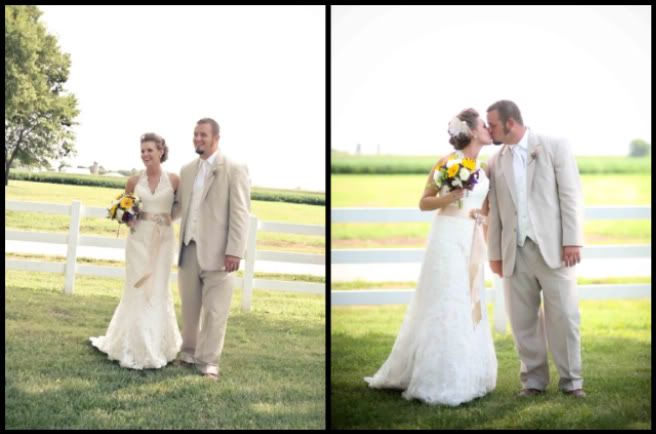 I adore Linen colored tuxes in summer.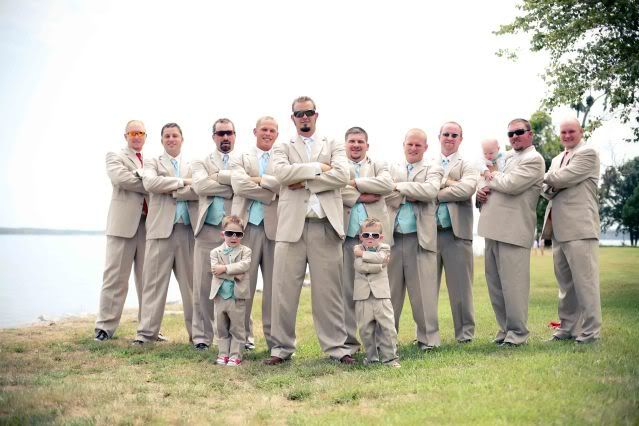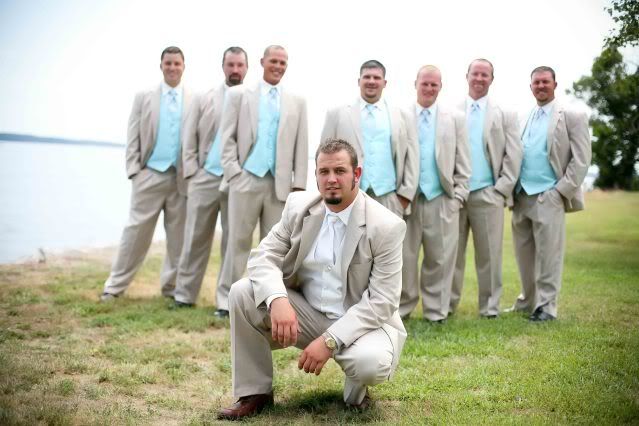 Country Weddings = Lots of Beer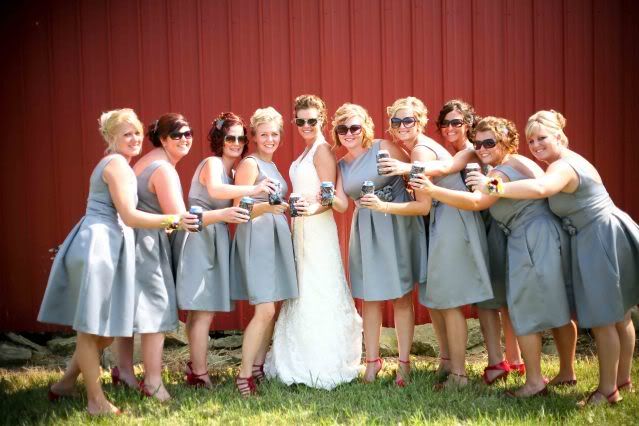 Have I mentioned yet this was a country wedding? If you haven't picked up on that yet I'll let the next photos do the talking....
The couple on the bottom right of that photo were one of my very first ever birth story clients so it was fun catching up with them again.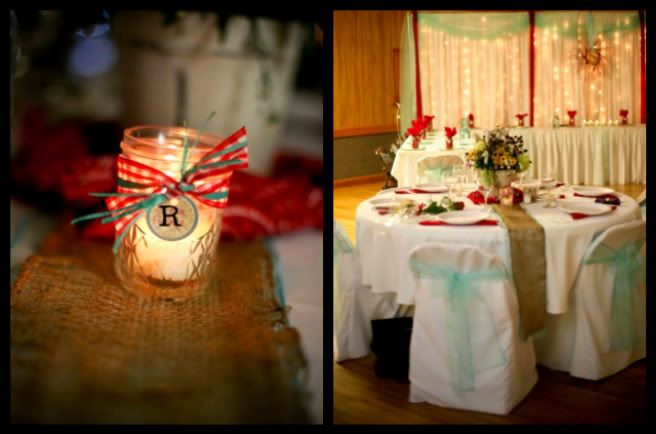 Coolest Guest Book Ever! It was a Tree, and see those leaves? Those are fingerprints from the guests with their names written on them. The table on the right held the stamp pads and wet wipes and I thought it was such a creative idea and will look gorgeous on their wall for years to come.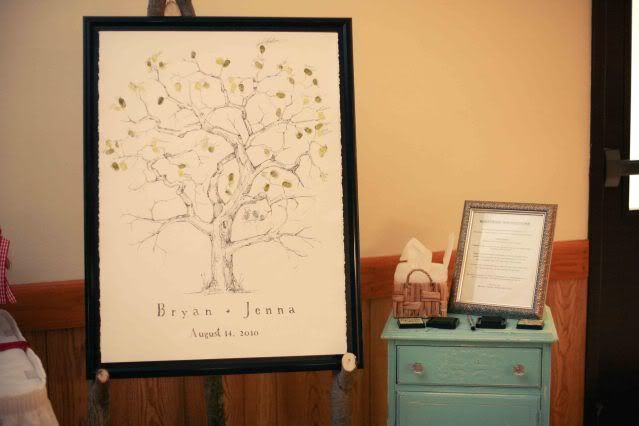 I think the one area I've grown the most over the last few years is reception lighting. It took me years for it to "click" and do something other than bring one flash and bounce it off the ceiling. I have finally set up a simple effective system that works like a charm. I think I might make it class one day, or maybe a break out session at the next shot party. I'm going to call it
"How to make the K.C. Hall look like the Taj-mahal"
Cute huh?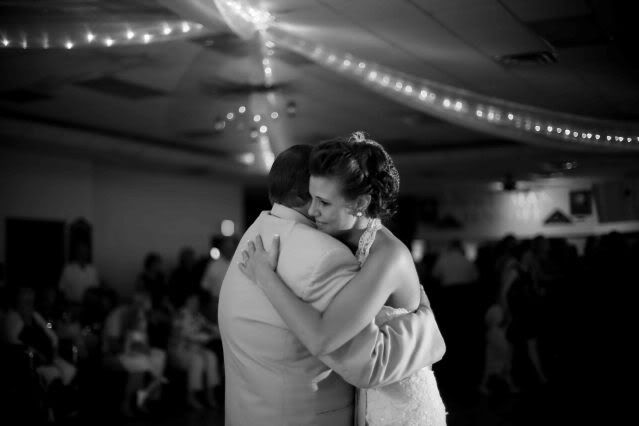 Thank you Jenna and Bryan so much. I know the heat was SWELTERING - seriously...hottest wedding I have ever shot. So thank you for keeping a smile on your face and taking the heat for some awesome photos that you will treasure forever. Thank you Gail Flemming for hanging out with me all day and being my right hand gal taking some awesome shots herself.