Welcome to the world Baby Jack!
I recently shot a newborn session for Cyndy and Mike and their new little bundle Jack :) These are the newborn announcements I made for them.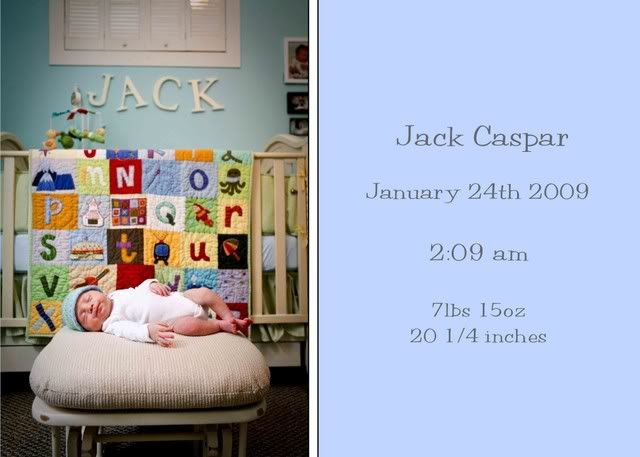 Cyndy and Mike are getting married later this year and I am their photographer so you will be seeing
a lot
more of them on this blog in the fall.