Last Friday afternoon my friend Katie went to go play with the angels. I just got home from her funeral.
If you are not familiar with my friend Katie, start reading
here
then read
this
and
this
and come back.
I know that God's plan is perfect, even if we don't understand it. But looking at this photo hurts the most. The day she was born God knew his plan for this little girl, and that he would call her home after just 6 short years.
But let's back up and talk about those years.
Katie died from cancer, we all know that by now. But I don't want to talk about cancer. Cancer sucks, it's a piece of crap and I don't want to give it any more attention than it's already been given.
Katie's life was so much BIGGER than cancer. Her legacy is MORE than cancer. Cancer doesn't define her, or her life. Cancer should be a tiny footnote at the bottom of the page.
There was a Katie before cancer, and that's what we should focus on. I asked Katie's mom to tell me everything she could about Katie before cancer, and she also graciously shared a few photos.


Katie was born Febuary 20th, 2006, weighing a whopping 9lbs 3oz. She had a headful of dark brown hair. She was the best sleeper ever, giving mom lots of rest in those early days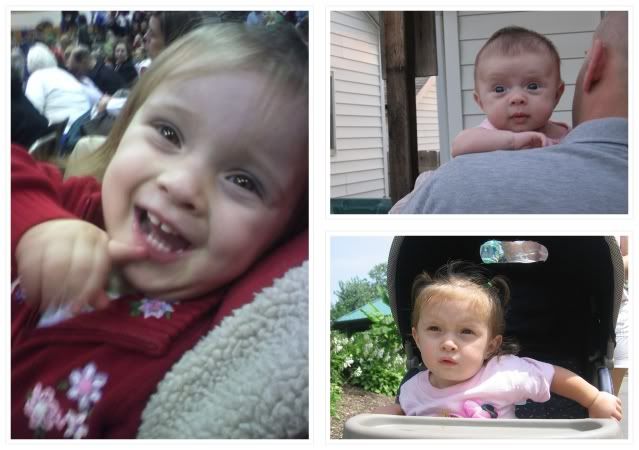 For her first Halloween, she was Cinderella.
By her first birthday, her curly brown locks had grown all the way down to her chin, which gave mom lots of opportunities for ponytails and pigtails.
She loved baby dolls; she had dozens. Her favorite baby doll was named Courtney. I even got to meet this famous baby doll Courtney once.
Her favorite TV show was Cupcake Wars, and she loved cooking and baking shows. One of the last things she felt good enough to do was bake brownies for a friend's birthday.
She was born sandwiched between 2 brothers, and she always acted as their mother hen.
In Kindergarten, the teacher had to play referee a few times because boys in the class would fight over who got to sit by her. I assume it might be a little like that in heaven now. All the angels wanting a seat by the new one, with the fancy wings made of glitter ;)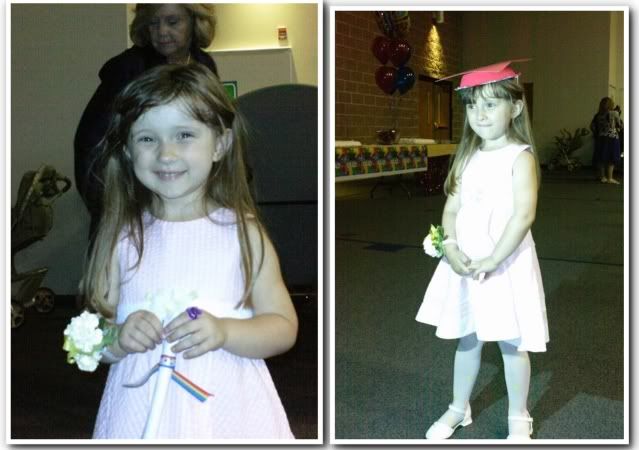 Katie is not in pain anymore. Her body is whole again. Her hair is long again, and where she is now she is so, so happy. I can see it in my heart. Katie's mom, Jenny, has told me that Katie's passing was very peaceful, and right up until the very end she still had that "Katie Smile" on her face.

I was blessed to know her, and document her hard, hard fight. What a tough little girl who has taught me so much. I will never, ever forget her. I fall a little bit in love with anyone who lands on the other side of my camera, but I fell a lot in love with her. My life is better because I knew her.

And you knew her too. Maybe not in person. Maybe just through my blog, but you felt her, she touched your heart. Every time I wrote about her, the emails and Facebook messages poured in… People were always asking, "How is little Katie from your blog doing?" I promised her parents when I left the funeral home tonight that thousands and thousands of complete strangers would be whispering their names in their prayers tonight.

If Katie has made your smile - or left a little footprint on your heart - and you would like to help her legacy live on, you can donate to a scholarship fund started by her mother. Checks can be made payable to:

The Kathleen Titchenal Scholarship Fund
2610 North Illinos Street
Swansea IL 62226

The last time I visited Katie in the hospital, I came home and stuck my "Visitor Sticker" on my desk door. It has her name on it, her room number, and the date. It's been on my desk ever since because it makes me smile. It's never coming off. It will always remind me of the last time I saw her, and the lessons she has taught me.
I received an email from a mom, named Tina, requesting some family photos. They were about to celebrate their daughter Bianca's 2nd birthday. They had yet to do a professional photo shoot with her because because she cannot sit up on her own and has difficulty holding her head up. Little Bianca has Cerebral Palsy. They had been searching for a photographer with creativity and alot of patience.
I don't have any children with special needs. I've never worked closely with someone with Cerebral Palsy. To be honest, I know how hard it is to get 3 children without any special needs to sit still and cooperate for a photo shoot so I knew it would be a challenge. But I said yes immediately because of the last line of her email.
"I just want to focus on Bianca, and that she is the center of our world and how lucky and precious we are to have her"
Oh, okay, well, I can do that ;) - That sentence simplified everything.
I get to meet so many precious little souls in my line of work and Bianca and her sweet sisters stole my heart. Hook, line and sinker.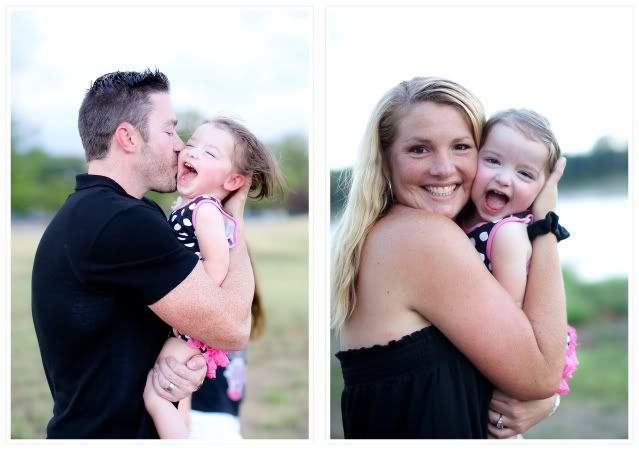 Bella, please don't ever stop wearing tutu's life is way more fun when you do.
Bailey, please don't hate your freckles when you're older. They're beautiful.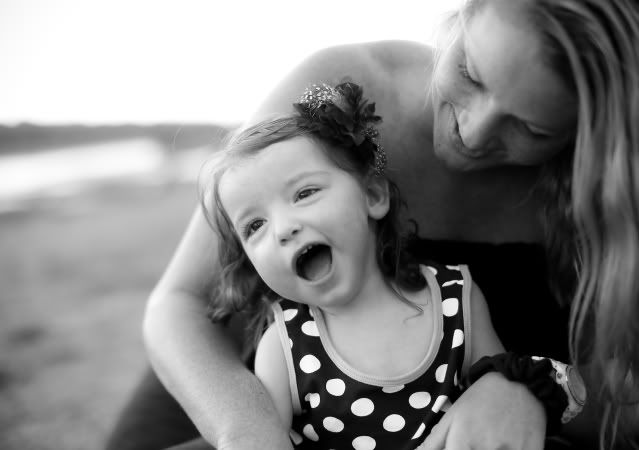 I'm so glad the Barton family trusted me with their photos and most of all with their Sweet Bianca. I could see instantly how much joy she brings to their lives.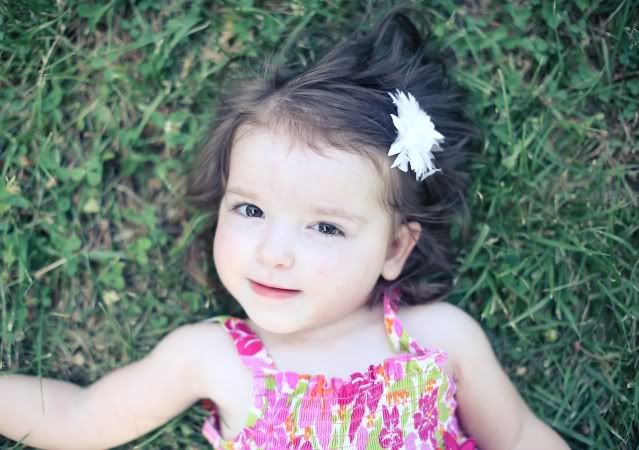 If a wedding day were a big band, marching through the streets in a downtown parade the bride would be the drum-line. She plays the cadence that everyone marches to, pushing the band forward with heads held high. Their feet adjusting to the rhythm she plays.
I'm sure when Jen planned her wedding, the one she's been dreaming about since she met Shawn 13 years ago. She pictured an outdoor wedding in a gorgeous open field next to sparkling water. I'm not quite sure her plan envisioned a temperate of 105 degrees and no shade for her or the guests.
Shooting through a severe heat-wave the midwest has suffered has not been easy for us photographers. But having clients like this make even the hardest days worth it.
Had Jen fell apart, or thrown a pity party over the weather it would have effected everyone around her. Thank you Jen for pushing the band forward and not letting the weather ruin your day or your beautiful attitude.