I love this first photo, it says so much about their wedding day. Sparkly hot pink shoes, aviator shades and rain on the window glass outside.
Jamie and James snuck their wedding in just before this massive heat wave we are having. They got married at Neo on Locust. It was my first time shooting there, and I loved the venue. Very cool, I highly recommend it to anyone looking for a contemporary wedding space.
*Pardon this interuption for some photographer jardon*
Here is a question I get asked alot :
What is a tilt-shift lens?
In the most simple terms, a tilt shift lens picks a horizontal plane to focus on, blurring the rest of the photo above and below it that plane. The photo below in color was
not
taken with a tilt shift. Just your standard 50mm.
Now this black and white photo
was
taken with a tilt shift. Notice their faces are in focus but above and below their faces is not.
It's just another fancy lens to make your photos look cool :) I do not own one, for the same reason I don't own a fisheye. I prefer to invest my money in long term, work-horse lenses I can use all day. These type of novelty lenses are just a bit of a "one trick pony" for me. Once you've done a handful of shots with it you put it away to avoid over-kill.
But when it's done right it looks pretty cool. I love this photo below, the dude in the middle looks like a Bad mamma jamma right? (Thanks Stephanie for the tilt shift lens fun)
(More tilt shift fun below)
Jamie isn't just any other bride, she is a friend. I've actually gotten to know Jamie really well over the last couple years. Her son Blake (handsome little blonde on the right) is best friends with my son, Rocky. Blake is a great kid and I love that him and Rocky are such good buddies. You always hope and pray that your kids pick good people to surround them and we love little Blake.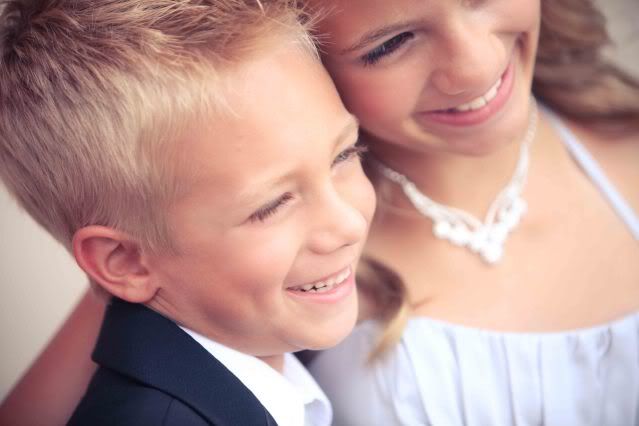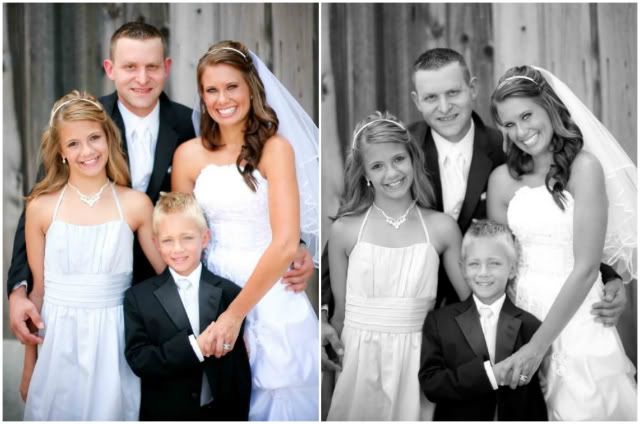 We snuck out to the city garden and after only 15 minutes of shooting the sky looked like this: (I promise this shot was not edited, even though it looks like a vignette, straight out of the camera) that's one scary looking sky.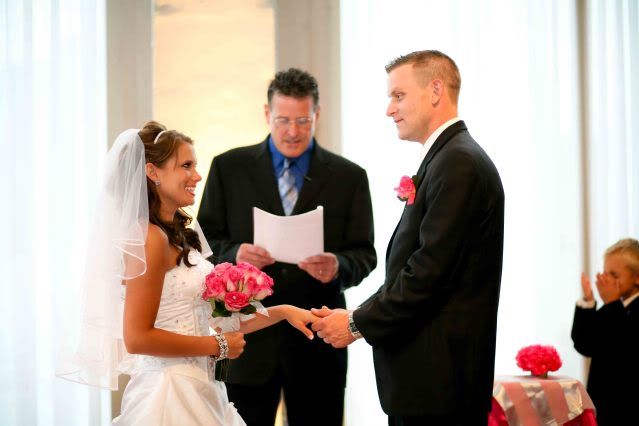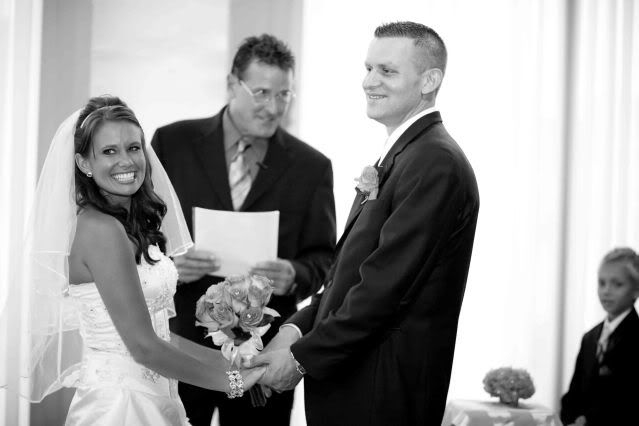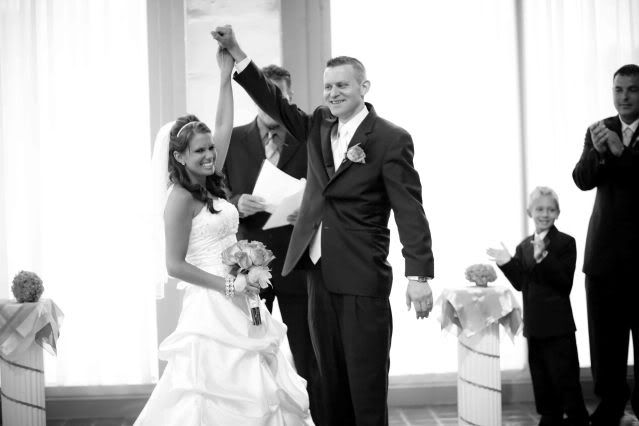 Jamie and her girls deserve some kind of medal, or plaque. They did all of the set-up themselves. I mean ALL of it. They were hot gluing and be-dazzling into the wee hours of the morning. Martha Stewart has nothing on them :)
Jamies daughter Kayla served as the maid of honor. She gave one of the most poised, thoughtful, funny and sincere speeches I have ever heard. I was so proud of her. Her Mom and James hung on every word she said and beamed from ear to ear with pride.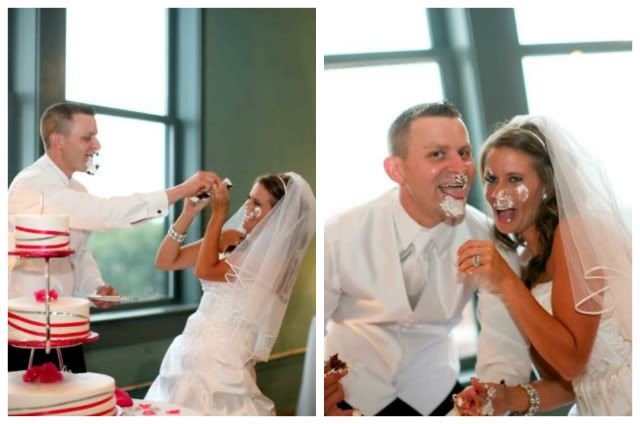 Jamie, James, Kayla and Blake. Thank you so much for making me a part of your special day when you all "officially" became a family :) I am so happy for all of you and hope to spend many more years hanging out with you guys.