Welcome to the world Baby Dylan! This cutie belongs to Sarah and Scott. They are the cutest parents ever. They both happen to be from my home town AND Baby Dylan is going to be attending my moms daycare so he and Libby Lu are going to be great buddies one day :)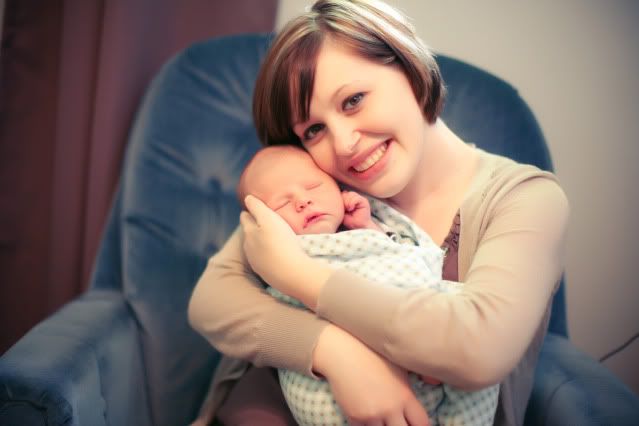 Isn't Momma Sarah beautiful? She is just glowing, being a new mom looks really good on her.
Dad Scott really got a kick out of this photo shoot. He was amazed at all the fun things I could get his baby to do! I've had clients say "I can't even get my baby to sleep in a crib, how do you get him to sleep on a coffee table???" or "Can you come back and do this again at 2am?" If I've said it once I've said it a million times newborn photo shoots take patience, lots and lots of patience.
Oh and it also helps if they are totally milk-drunk :)
Somehow a four legged baby snuck in a few of these :)