Amanda and Dustin met up with me for an early morning session in U City. Amanda was a bridesmaid in a wedding I shot last year and her and Dustin couldn't be more cute or giggly. Dustin "claimed" he wasn't good at taking photos but I think he did fantastic! I think Amanda made it easy for him, you can see that being with her puts him at ease.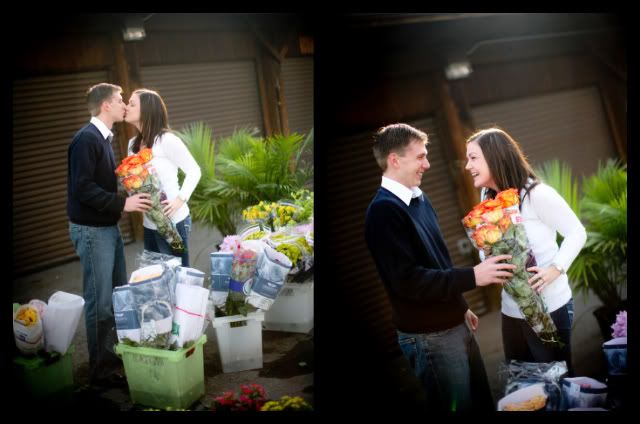 They also get big fancy bonus points because they let me move their session time so I could attend Rockys soccer game, and any clients who let me spend time with my family get automatic "favorite points"
I have so many more photos from this session that I would love to share but I've got alot more blogging to get to this week if I'm ever going to get caught up!


November 30, 2010 1:06 PM
Today is November 29th 2010. Which means 7 years ago to this very moment I was in a graffiti covered room at First Baptist Church of St Peters, with my best friends and family in the world. I was putting on my makeup and jamming to "The Spice Girls" and "No Doubt" and preparing to slip into the biggest...poofy-est...wedding dress you've ever seen.
Sometimes I will come across an old photo of us and try and think real hard about Jimmy and Kelly B.C. (Before Children)
It's almost like a surreal dream, it's kind of foggy because so much of our life now is consumed by our kids...well, that and the fact that we had our son 10 months after our wedding. So we didn't have a whole lot of "B.C." life. But what we do have...is every single thing we planned for.
Besides, our lives have never technically been B.C. because when I married Jimmy I gained a pretty cool step-son, Wesley. I don't talk about him alot on here because he has his own mom and family and it's not my place to share his life on the internet. But he is a big part of our lives and Rocky's best friend in the whole world.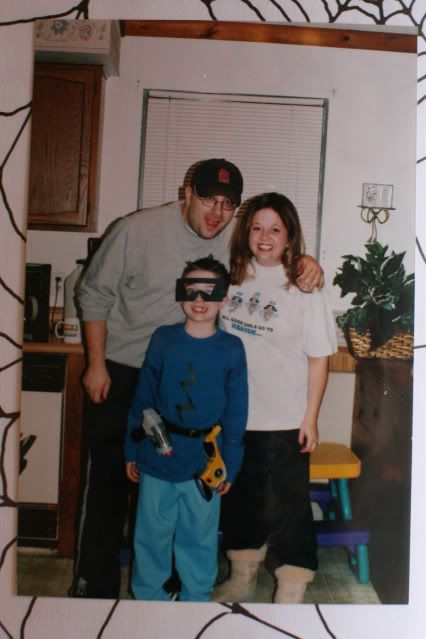 It all started here. Working for "The Steve and DC Morning Show" a popular syndicated morning based here in St Louis. Jimmy was the producer of the show and hired me on as his intern.
(For the record I have no clue what Jimmy or Steve are doing with their legs, D.C. is the only
one who looks normal in this photo)
Here are my phone records from the first time Jimmy and I ever talked on the phone, it was to arrange what time I would come in the next morning to "Try out" for the show. It was just a 2 minute phone call simple and quick. Who would have known I was talking to my future husband.
While working for the radio show we got to travel EVERYWHERE!
I love NASCAR and Jimmy took me to a race to cheer on Dale Jr!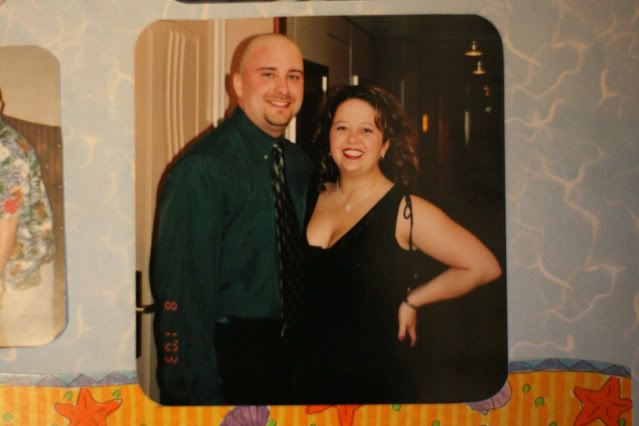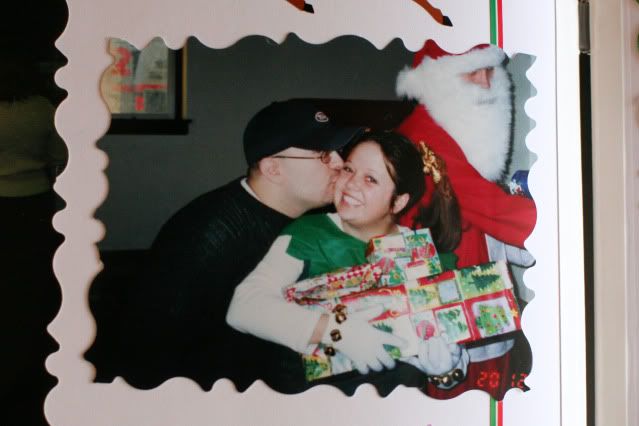 This photo was taken at my bridal shower when he came to help carry presents.
And this...this was awesome. It was our joint Bachelor/Bachelorette party. We decided for no good reason to make it a clown party. If you didn't dress like a clown...you didn't ride the bus. We were the talk of the town going from bar to bar, by the end of the night you had falling down clowns, drunk clowns, making out clowns, puking clowns.
This picture was taken on a trip to Daytona, I'm posing with the "Rocky" statue with no clue in a few years we'd have a real baby "Rocky" :)
This picture was taken just before I swear we almost died. We were in Mexico and those crazy Mexican people let us rent a scooter and then didn't teach us how to drive it. They didn't speak a lick of English and just said
"Here is Gas, Here is Break, Now you go!"
The scene was straight out of "Dumb and Dumber" we were getting cussed out in Spanish because we couldn't keep up with the flow of traffic, cars were swerving around us, blaring their horns. It was terrible! I swear my life flashed before my life.
I remember about 4 or 5 months into our relationship and thinking things were getting pretty serious and I need to have a "talk" with him, because there were 2 things in my life I would never budge on and if he didn't want the same things we should probably stop wasting each others time.
He was driving and I said I need to tell you something....there are 2 things you need to know about me if we are going to keep dating...
"I am NEVER leaving the St Louis area because I will never live away from my parents, and I want a crap load of kids"
- he didn't even flinch and I knew we were meant to be.
So even though I don't remember much about our lives "B.C." it DOES exist, it was there, I have photos to prove it. BEFORE we jumped up in down in the kitchen over little pink plus signs, BEFORE we held hands in delivery rooms and cried , BEFORE we drove around crabby babies a mid-night to get them to sleep, BEFORE we kissed boo-boo's and untied muddy knotted shoelaces, BEFORE so many things....it was just us. And one day when they move out and start lives of their own it will be just us again. And that will be okay. Maybe then...we will finally get some sleep :)
November 29, 2010 12:31 PM
KC and AJ were just meant to be. After all, they both go by initials for their first names :) I loved everything about their wedding. KC was a classic beauty with her gorgeous red hair, and AJ was smitten and adorable. I actually know these 2 better than most of my clients. KC and I used to work together and AJ and I play softball together! So it was fun to be surrounded by friends while I was working.
Moments with momma before the ceremony...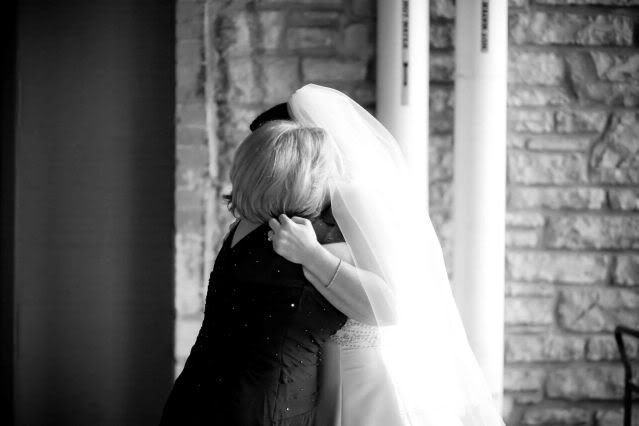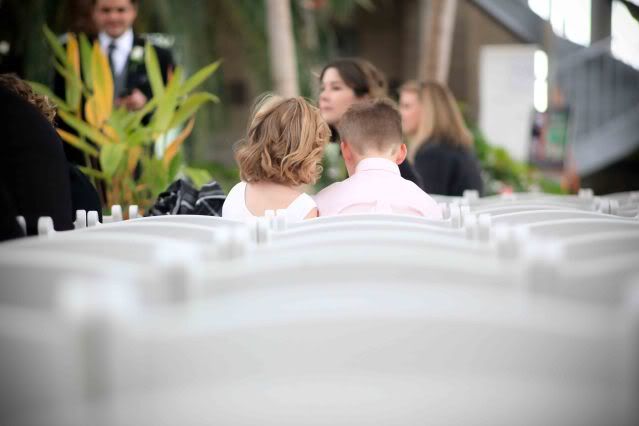 The moms after lighting the unity candle for their kids.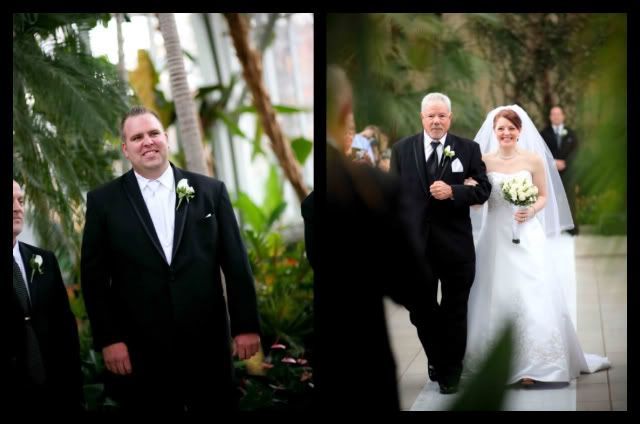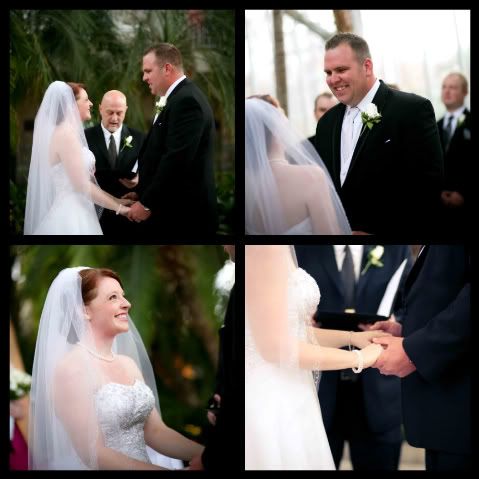 I told these two how cute I thought they were and they just laughed at me, but seriously, they were adorable, and adorably in love! I could have taken their photos all day.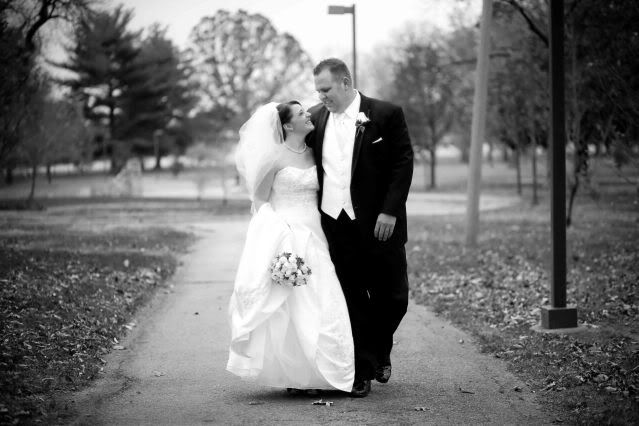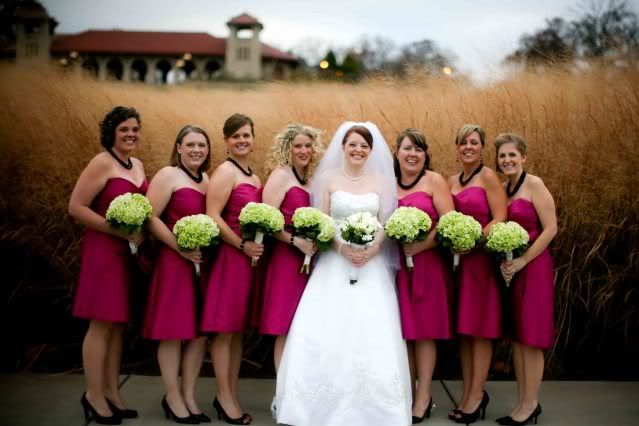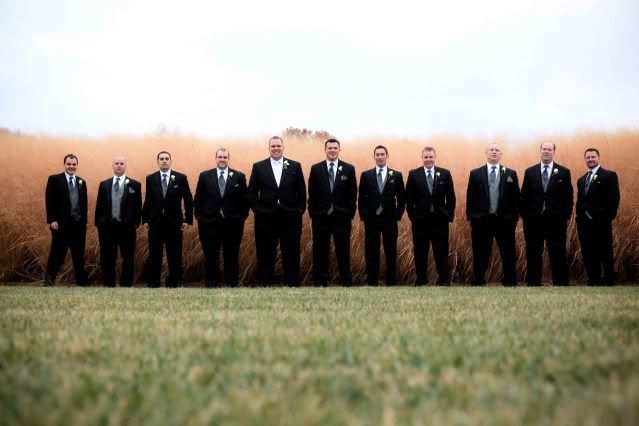 This wedding party was so much fun that my cheeks hurt from laughing so hard.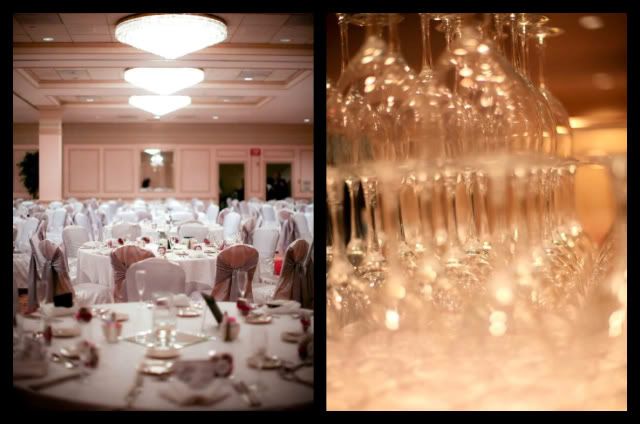 Most of my laughing was the result of this guy, the best man. He is a good friend of ours and knocked the "Best Man Speech" out of the park kicking off the reception in style.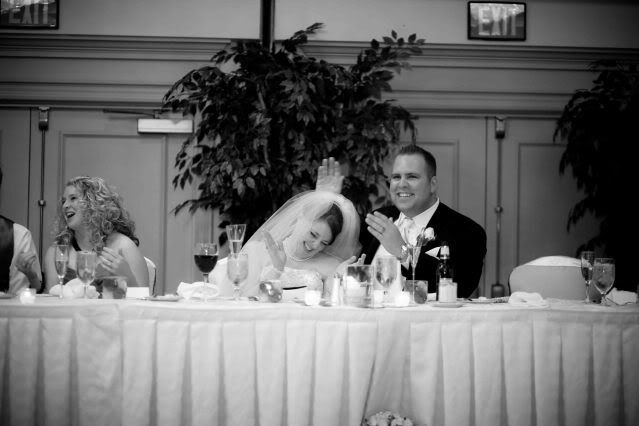 Oh...AND they hired my husbands awesome, fabulous wedding band. Looking for a band for your reception? Get the "Manno Special" a band AND a photographer - ha!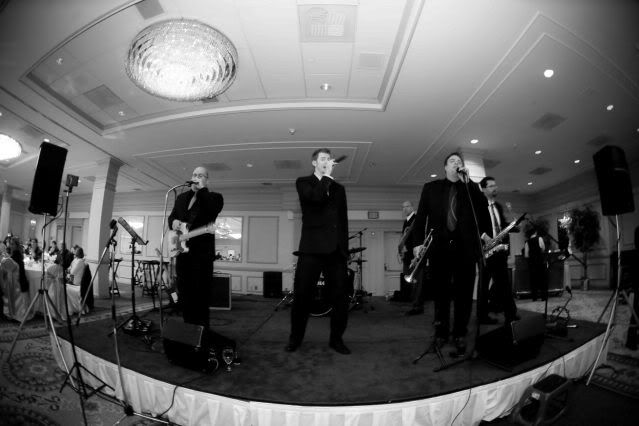 KC and AJ thank you so much for hiring me....and my husband :) Thank you Cheryl for some fantastic images, you rocked my socks girl!


November 23, 2010 2:09 PM