I love Paige, I mean, really, really love her. If I remembered how to make friendship bracelets I was
sooo
make one for her. I really think we are long lost sisters, which is odd..because normally, loud bossy gals don't like other loud bossy gals, it's like a clash of the titans. But her and I were 2 peas in a pod, we almost read each others mind all day.
I loved her, her dress, her colors, her WEATHER - seriously...perfect weather.
I loved her sassy little flower girl who just twirled and twirled and twirled when she put her dress on.
I loved the gray suits she chose for the guys instead of the standard black.
I loved these kids, could have shot them all day.
I loved her adorable and agreeable groom, Brian. Who I think maybe said 4 words to me all day...but it wasn't his fault. Paige wouldn't stop talking - ha! Seriously, they are such a perfect match for each other.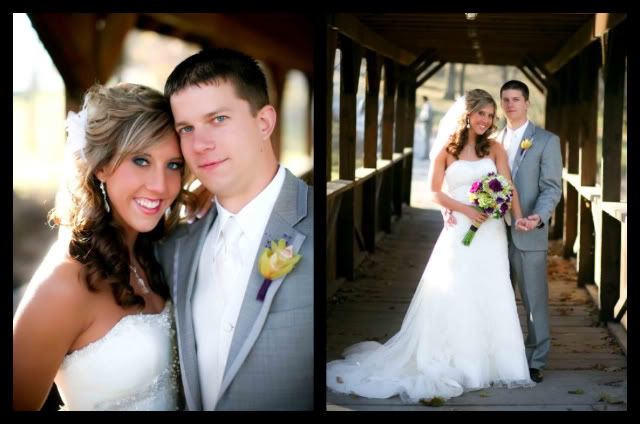 I loved her bridal party, because they made me feel like I was an extra bridesmaid.
I loved the guys because they were all stud-ly rocking the purple.
I love Paige for what she did after I took this photo...but I can't post it on here :)
And finally, I LOVE that when I asked Paige to hike up a gravel hill in her dress into this icky field she didn't flinch. I will shut up now and let you soak in the awesome-ness!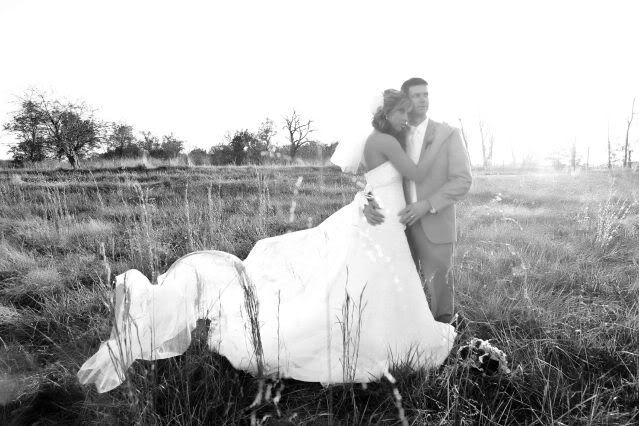 See...I told you we were "Best-ies"
Thank you Paige and Brian, for rocking it out and trusting my judgement. Thank you Gail for second shooting with me.