I field alot of e-mails every week with questions for me. Mostly from photographers with technical or business questions, some from Moms who want to know where I got one of the girls cute outfits, or what organization lets Rocky play ice hockey so little.
So if there is something you've been wanting to ask me here is your chance. "ASK KELLY ANYTHING" I will start doing this a couple times a year and use it as a reference when I get repeat questions through e-mail. You can ask your question in the comment section below or if you'd prefer to do it privately you can e-mail me at Kellymanno@yahoo.com
Because posts stink without a picture, I present to you the my secret weapon :)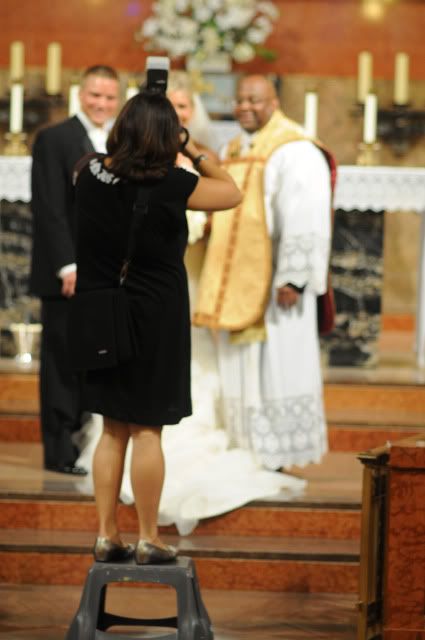 I laughed when I saw my second shooter Steven had snapped this photo. This stool goes with me everywhere when I shoot. I am barely 5 feet tall, if I didn't bring it with me I would be shooting up peoples noses. It's a pain in the butt to lug this thing around but 100% worth it.