I LOVE twins, I mean LOVE them! Completely fascinated! So, even thought my schedule was FULL and I was busy as a beaver, when I got a call from Mama Jessica saying she just brought home identical twin girls from the hospital and needed photos she got me, hook, line and sinker.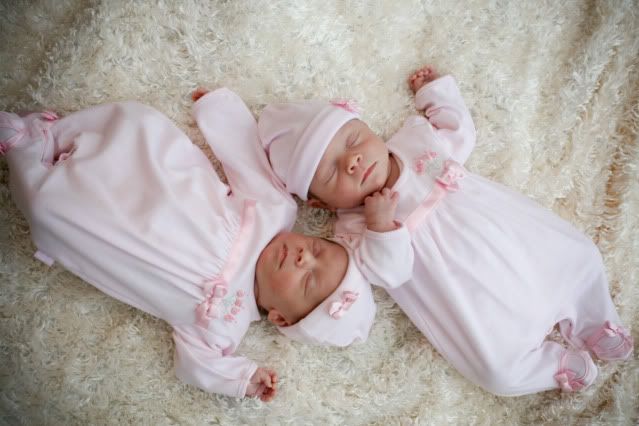 Look at all those little feet!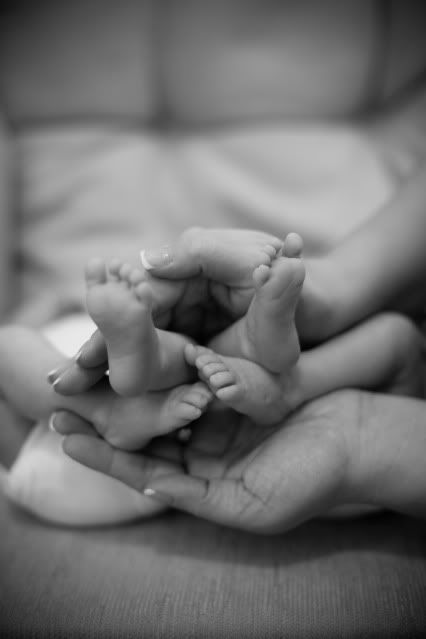 Arms full of babies - I love it! Mom and Dad did not find out they were having twins until their 20 week ultrasound! Can you imagine?!?!?!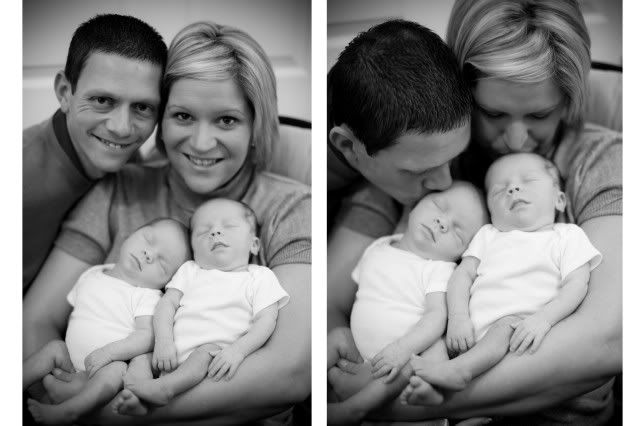 I honestly did not want this photo shoot to end, I could have stayed at their house and played with these babies all day, they were so sweet, and so sleepy, and so beautiful.