I will be on maternity leave from August 5th-October 5th. I will still be doing some business by e-mail during that time but I will not be holding any sessions/meetings etc..
Since I've been really bad about posting fun baby stuff I'll give it to you all at once. Let's start at the beginning.....
This was our first good look at this baby girl, here she is at 9 weeks, she totally looks like a Teddy Graham Cracker :)
And my first belly shot, a self portrait taken at about 14-15 weeks!

Here is her nursery, although it looks more like a 13 year old girls room. In case you haven't noticed by my website and blog I LOVE hot pink, it's the best color ever! I always knew if I had a baby girl I'd give her a rockin hot pink room :)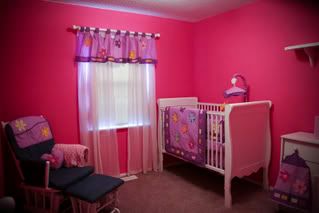 These are the coolest ever! I didn't get these with my son but here she is in a 4D ultrasound! AMAZING technology!
My friend and assistant
Dorinda
took a few maternity pictures for us!
And here's a couple of BIG belly shots here in the last couple weeks, please excuse the point and shoot quality :)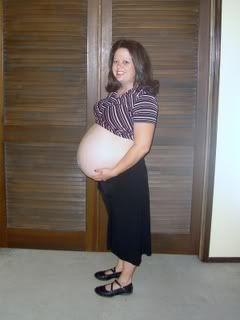 Rocky loves to take belly pictures with mommy :)
The love of my life...maybe having baby dreams about being a big brother :)
I'm kind of sad this pregnancy is almost over. I feel like I've been soooo busy I haven't had the time to enjoy it, its' just flown by. I was so lucky that it was a healthy pregnancy and I didn't have to miss one meeting/session/wedding etc... God has blessed us so much, right now we're just waiting for her any day.
Let's hope the next time you hear from me I'll have some baby pictures to show off....