Oprah says...
Oprah says everyone has 5 events or moments in their life that define them as a person and change shape their future. As of last night I can list 4 of mine.
1. My salvation/accepting Christ
2. Marrying my husband
3. Giving birth to my children
4. SEEING THE NEW KIDS ON THE BLOCK REUNION CONCERT!!!!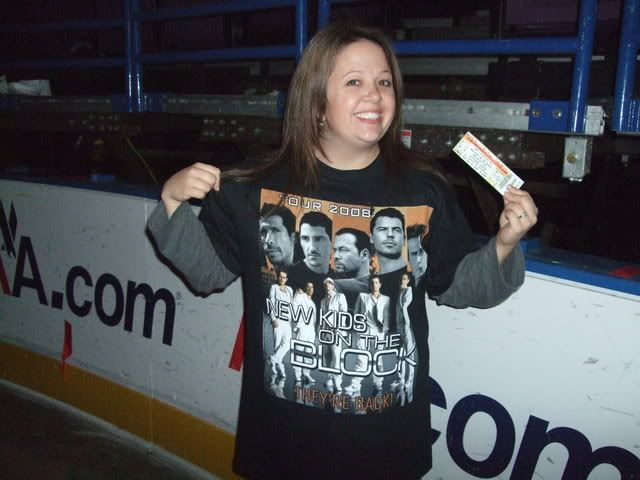 Here is me and my childhood best friend Melissa at the New Kids concert at Busch Stadium in 1990 (I'm the one with the crimped
blonde
hair :)
And here we were last night 18 years later!!!
We sat by one of my other childhood B/F/F's Meredith!
Last night was amazing! I've never been in a room with 20,000 strangers and felt a bond with
every single
one of them. Not very many people get a chance to re-live their childhood for one night, but I did.
When we got there the venue said
"NO CAMERAS"
but that was just
un
-acceptable...so I snuck my point and shoot in in my bra! They were so close we could touch them -
Eeeek
!
I'm not going to lie, the tears were flowing last night. Not just because I got to spend a nostalgic night with my childhood best friend, but because for one night I got to be 13 years old again. I had no responsibilities, the world was a good and kind place, and my only concern was how I would get Donnie
Wahlberg
to marry me :)
I can't wait until my daughter Luci is old enough to learn about
NKOTB
. She will probably think they were dorks. But one day I hope to be driving a car-
ful
of her
squealing
friends to see their favorite band, because I will know exactly how she feels.