Some people may assume that because I work in a "creative field" that I am creative in all sorts of ways...not so much.
First of all, I can't draw...at all....not even a stick person. I'm not "artsy fartsy", I've never owned a pair of Birken-stocks and I don't drink coffee.
I've never been too hot at decorating either. As a matter of fact, when I moved into my first home I copied my friend Stefanies color themes from her house room for room. She literally walked in and said "Wow, it's like I'm in my own house?!?!"
But I did just finish Luci & Libby Lu's room and it ended up pretty cute so I thought I would share.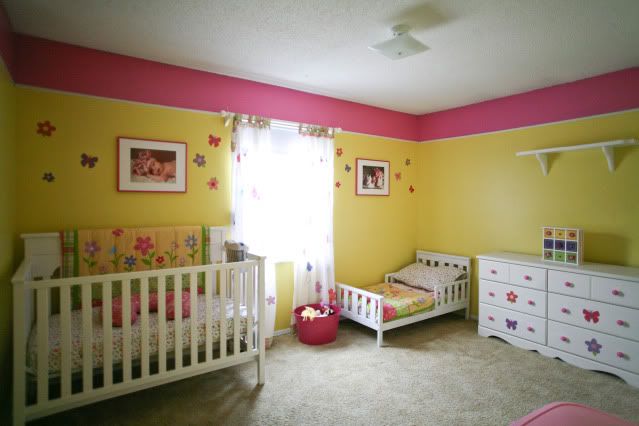 The only thing I know about decorating is that you are suppose to pick one item as your focal point and then design around it. So when I re-discovered this old jewlery box that belonged to me in high school I knew it would be the perfect item!