I haven't eaten biscuts and gravy in almost 8 years. I know this because Rocky is almost 8 years old.
It used to be one of my favorite breakfast meals, my Dad always liked to make it for us growing up. I used to be able to smell it from across the house. Now I smell it and want to throw up.
I guess that's what happens when a Doctor tells you your 3 day old baby has a 50% chance of survival and if he did survive, he would likely sustain serious brain damage...and then in the next breath, order you to the cafeteria to eat something.
My husband and I hadn't eaten a thing in about 2 days. The head neurologist had just sat down and had a very "real" talk with my husband and I on the outcome of Rocky's situation when a very sweet nurse at Cardinal Glennon reminded me 10 minutes later that even though my baby was sick, I was still a breast-feeding mom. In order to keep up milk production -and pumping and storing my milk- I absolutely, positively had to go eat something. Anything.
The downstairs cafeteria was serving biscuits and gravy. My husband and I sat in stunned silence as we ate. I don't remember what he had. But forcing down food when you are so wracked with grief was simply awful. I now completely understand the pavlov's dog theory. Basically, the very smell of biscuits and gravy makes me sick to my stomach…it takes me back to that dark, dark time.
But the opposite of dark is light.
So if biscuits and gravy are my dark, this song is my light.
It's a cover, recorded by the Goo Goo Dolls, that can instantly put a smile on my face on even the worst days.
When Rocky was officially released from Cardinal Glennon and sent home a healed, healthy baby, I couldn't hide the smile from my face. I don't think I walked out of the hospital, I skipped. I was wearing my favorite hot pink sweatsuit with a black tank top underneath that proudly read
"Mama"
in hot pink letters. I had my hair in my favorite style- pigtail buns -and I hauled his little Graco pumpkin seat out to the car and fastened him in the backseat of my Saturn. It was a gorgeous October day, the sun was shining and as I pulled out of the hospital parking lot that song happened to be on the radio.
Oh the happy tears were pouring. I called my husband who was stuck at work… I was barely making words through my tears. "Do you hear this song?" I yelled as I held the old Nokia phone up to the speakers. "This song will always remind me of driving home with our baby! This is the happiest day of my life," I squealed.
So if biscuts and gravy make me wince with pain like the wounds were made yesterday, the Goo Goo Dolls make me want to dance with happiness and drive down the highway with the windows down- arm stretched out, feeling the wind on my hand and thanking God for whatever beauitful day he has created- everytime I hear that song.
Rocky had an awesome summer filled with a lot of baseball.
I talked a little bit about his homerun derby
here.
But now here is an update!
The Derby was a blast! He got to spend the morning with Matt Holiday and David Freese.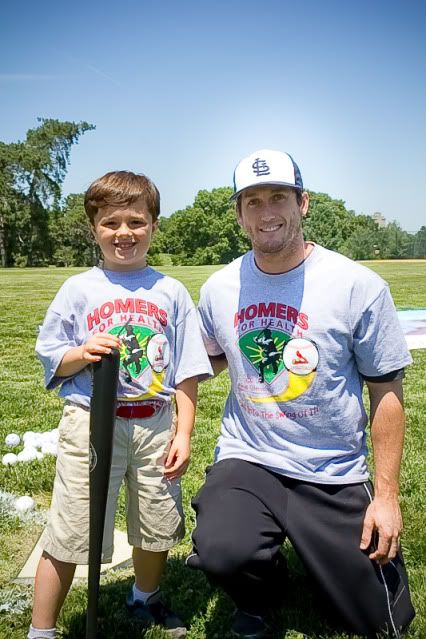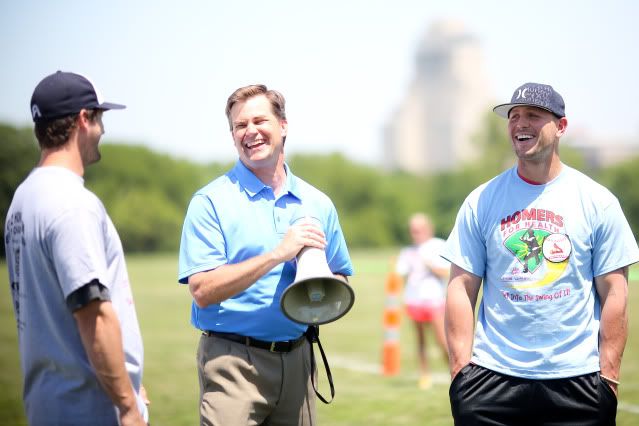 Cardinal Glennon approached me a couple months ago about doing a story on Rocky and his journey from the hospital to the derby. First it aired on Fox Sports Midwest, and now they've done a second piece to run on their website, which you can also watch here. (This was filmed before the weight loss, pardon the fatness)
We are always proud of Rocky.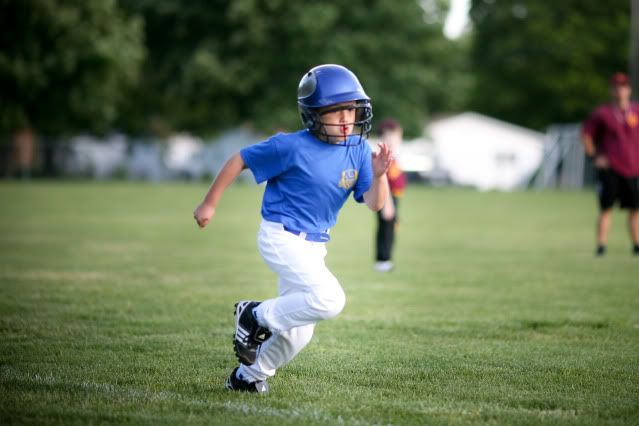 His dance card is pretty full these days. The opportunities he has coming up in the next few months are truly fantastic. I'm not going to go into too much detail, but let's just say even
I'm
going to get tired of seeing his face everywhere, LOL -
He's also making us proud off the baseball field, as he's starting 2nd grade.
We went to "Meet the Teacher" day at his school. Rocky kept making this dumb face for all the pictures and Luci kept photo bombing all the pictures. We were a mess.
On one hand I was mad because I have a photo of him every year with his teacher, and this year Luci is in it. But on the other hand, it's truly hysterical.
Literally, the only one who cooperated was Libby Lu, and that's because she was strapped to a stroller and we shoved a sucker in her mouth.
But his teacher seems lovely and we adore his school, so we are looking forward to an awesome year in 2nd grade.
Look for updates on the other 2 Manno kids later this week.
http://kellymanno.blogspot.com/2012/04/lets-go-rocky-lets-go.html