Congratulations Whitney & Doug!

So here's the story about Whitney. She e-mailed me a while ago to shoot her wedding and I told her no. Not only was it during my maternity leave but it was also the night before my son's 3rd birthday. I knew we'd be throwing a big party and I'd have to spend the night before preparing.
Well Whitney didn't want to take no for an answer. She sent me the nicest e-mail telling me my pictures gave her chills and she was broken hearted I wasn't available. She then resorted to a little begging and pleading and I totally caved in :)
But really I won in the end because she is one of the sweetest brides I have ever worked with, she is so fun and full of life and it shines right through in her images.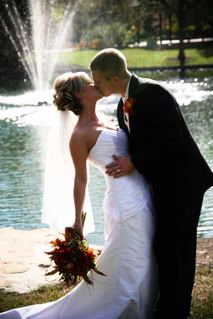 They had a huge bridal party - 10 bridesmaids and 10 groomsmen!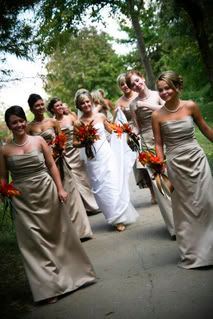 Yeah fall is here check out her awesome fall bouquet!
Just after the ceremony we did some night shots in front of the church using some landscape lighting, I thought they came out pretty cool!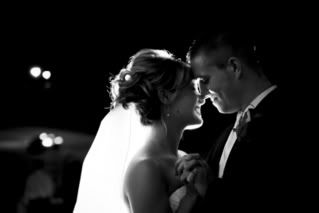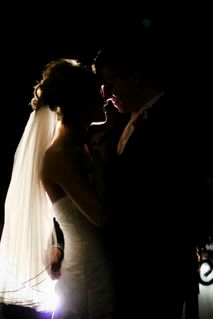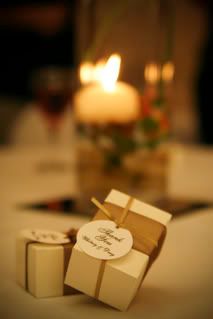 Whitney - Thanks for making me be your photographer I had so much fun! And of course and Big Thank you to my trusty sidekick
Dorinda
who rocked it as always!