...and this makes wedding #2 for the year with Tornado warnings! But Cathy and Jason could careless, they went on with their plan for an outdoor ceremony despite the warnings of the weatherman and the folks who ran the River-bend Chapel.
The last wedding my friend Kelly Park shot with me she learned about UFC cage fighting....this time...she learned about "Bubba Teeth". I'm thinking one of these days she is just going to pack up and run back to California as quickly as possible :)
Okay...speaking of River-Bend Chapel, this place was GORGEOUS, I just loved it. Beautiful location and wonderful staff. Cathy's Dad walked her down a long cobblestone walkway ascending from the bridal house to give her away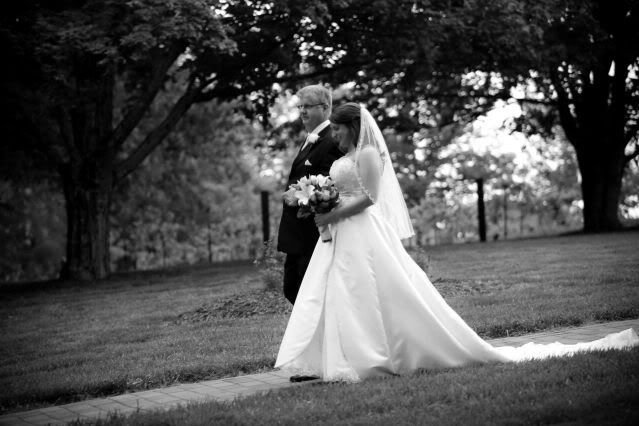 As the ceremony grew to a close we started to hear enormous rumbles of thunder, you could smell the rain just minutes away.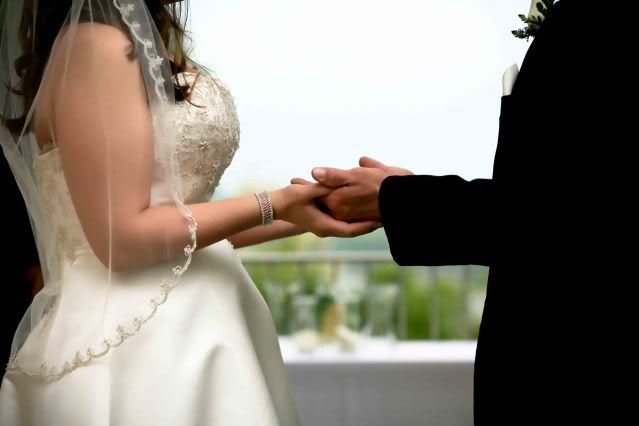 The were pronounced husband and wife...
as they were walking down the aisle I knew the rain was coming. I said
"Do you still want to try and do outdoor photos?"
They said
"yes"
and I said
"We better run!"
...and so we did. I took this photo while running backwards in front of them. I was shocked it was in focus, I love it!
Cathy and Jason you rocked. Your wedding was so much fun. Kelly Park, I love ya girl, I can't think of anyone else I would rather sit through a near tornado with. Thank you for the wonderful images you captured.