When Sarah first e-mailed me about engagement photos I got a huge 7 paragraph e-mail from her just gushing about Jesse and all the reasons she loves him. It was adorable. Their first encounters went something like this, Kohls, Steak n Shake, and basketball :)
At some point in college he actually made it his mission to make sure she had fresh flowers every WEEK!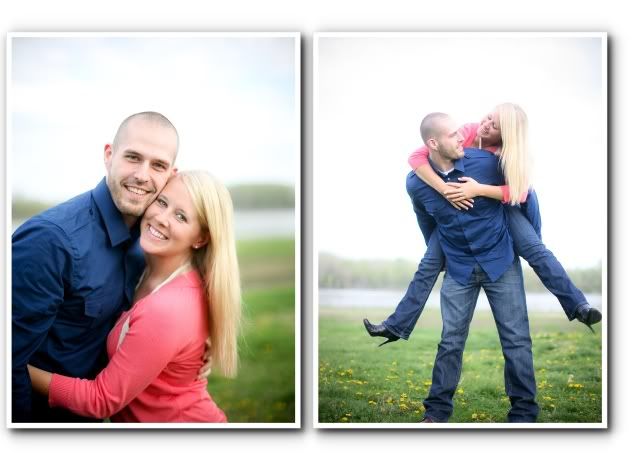 I feel like I know them so well just from her cute stories. They are getting married in June and I am so excited to have them as one of my 2012 couples.