My husband is a musician. He eats, sleeps and breathes music. He plays it, writes it, manages it, books it, and more. Recently he's dove headfirst into a project with some very talented kids. They are in High School, their band name is "Clockwork" - and they are awesome.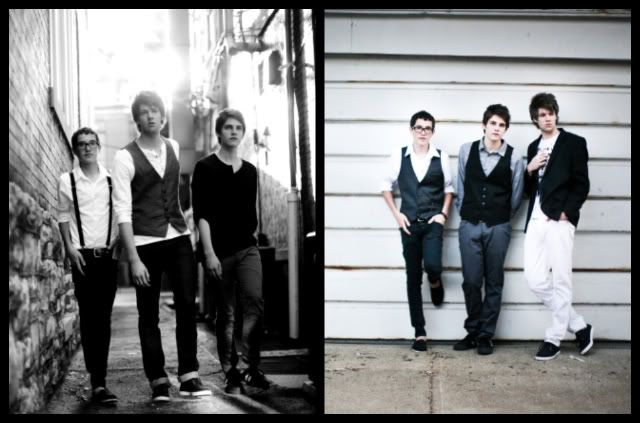 Unlike what you would expect from a trio of teenage rockers, these kids are polite, respectful, down to earth, and just a total delight to hang around. They were so easy to work with, did everything I told them to, and even had some ideas of their own.
Between their solid raw talent and the support of their parents, I think these kids are going to go really far. I can't wait for the days when I'm watching them on MTV and telling everyone I used to rock my babies to sleep upstairs while hearing their harmonies echoing from my basement.