The congregation knew it was coming...but we all still giggled at the words "I Erin, take you Aaron, to be my husband" Now, they not only had the same first names, but last names too! I was quite jealous, I spent half my life trying to find a husband with the last name "Kelly" because I so badly wanted to be "Kelly Kelly" :)
Meet Erin, our beautiful bride.
As dresses were zipped and flower were pinned, there was one person who was suppose to be there, but wasn't, and I can't go much further in this blog post without telling you a little bit about her. Her name is Hannah, she is the brides cousin and was also a bridesmaid in the wedding. She passed away just 2 short months ago from what I understand was an unexpected infection. She was still in high school. I am a mom, my chest just ached every time I saw her photo, or watched her family go through this day without her.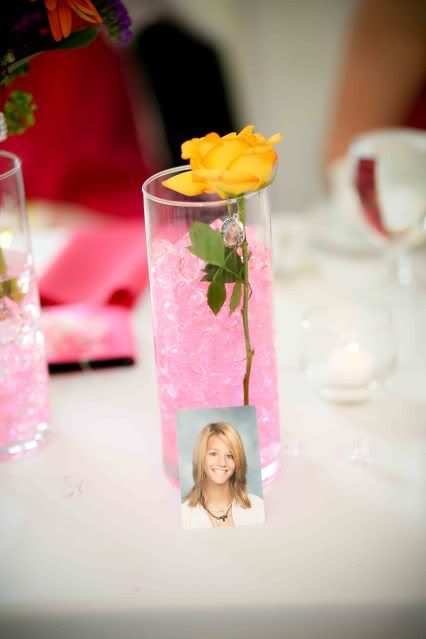 But she was there, she was very much there. I didn't even know the sweet angel and I felt her presence. She was so beautifully remembered. Her name was still in the program, she had her own bridesmaid bouquet, her own seat at dinner, her name was on bracelets, her photo delicately hung from all the flowers. I heard her name spoke several times. While the day was clearly about Erin and Aaron and their love and new life they made her as much a part of it as they could.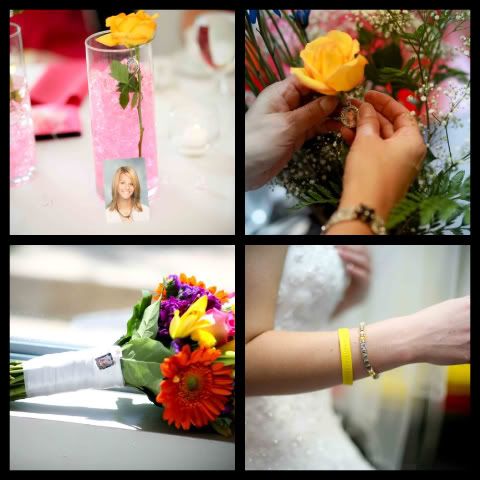 We've already gotten a peek at "Girl Erin" now it's time to meet "Boy Aaron" ...which is by the way what I called them all day, otherwise when I said "Erin look this way!...they both looked"
A quick glance from Dad before going down the aisle.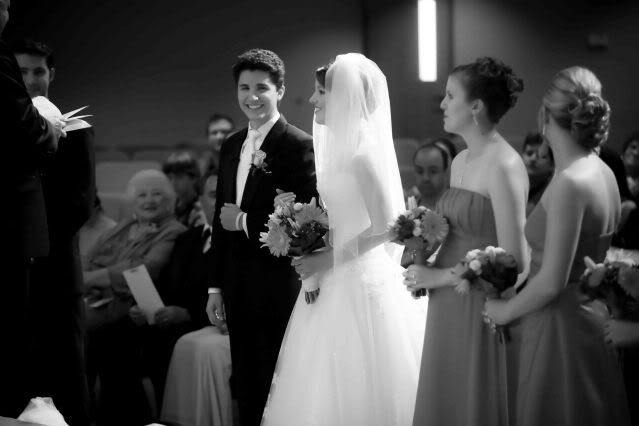 Cute! Cute! Kids! I heart Kids!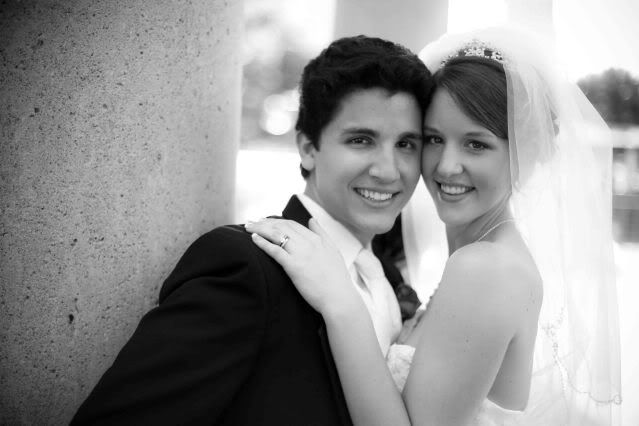 This is one of my FAVORITE photos of the day!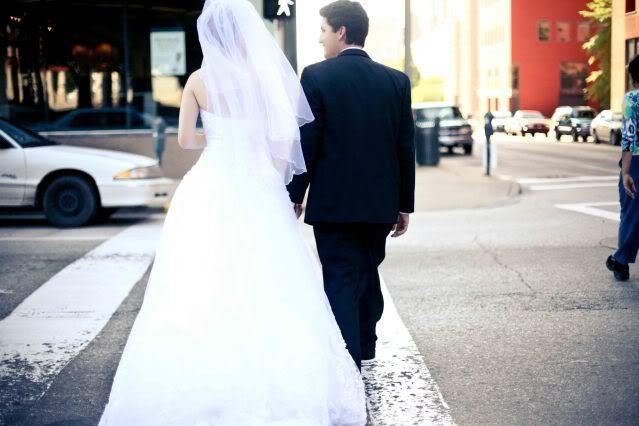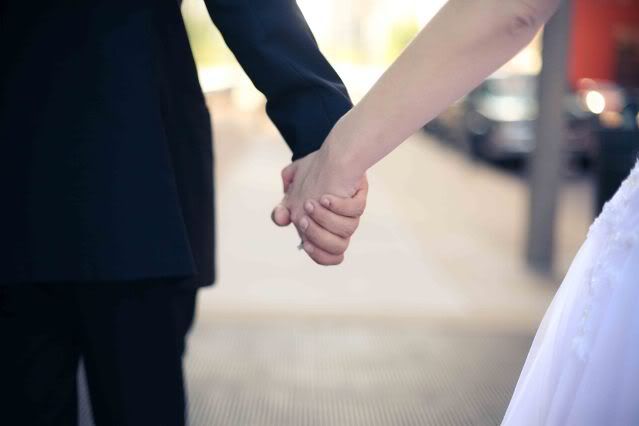 ...and this is my other Favorite....it's a tie!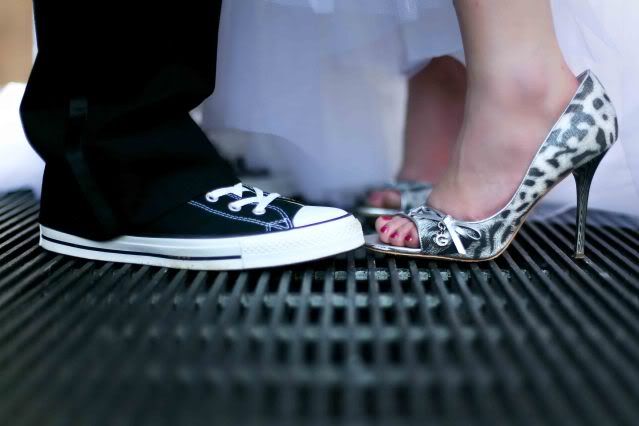 The reception was held at the "Event Tent" at the Zoo and it was the most perfect summer night for an outdoor wedding reception.
An Entrance....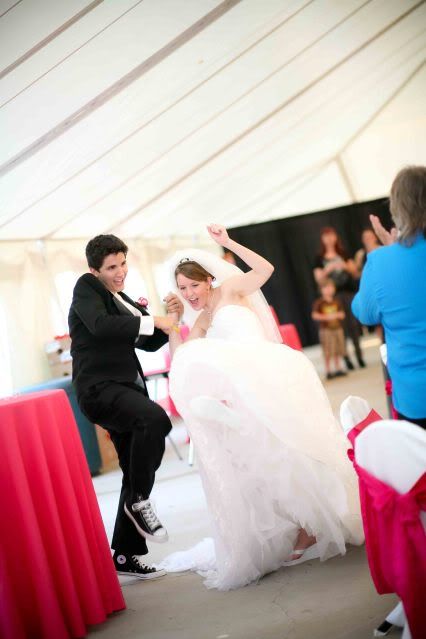 A toast...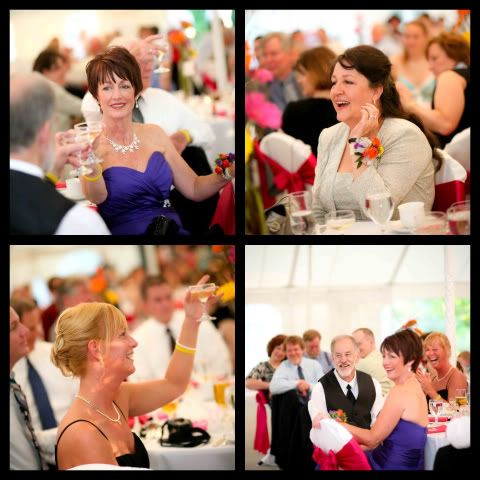 a first dance...
And time to PARTY!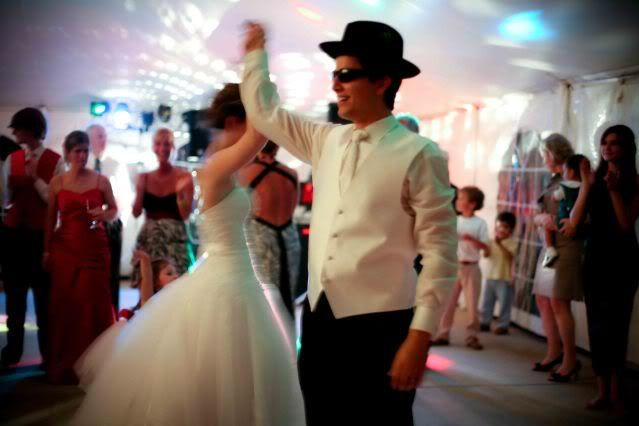 Aaron and Erin thank you for being such a wonderful couple to work with. I had so much fun on your wedding day! And a special thank you to Cheryl for being a dynamite second shooter.