Registration is OPEN!!!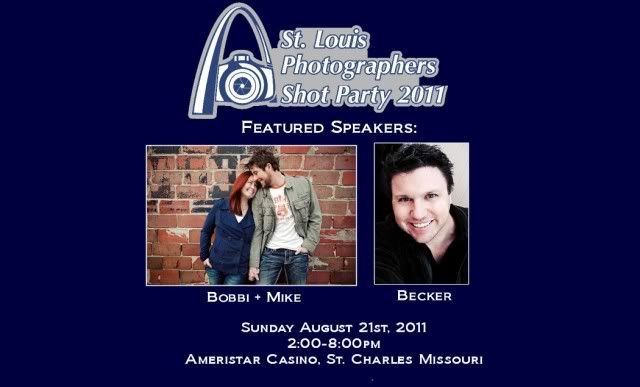 No, you're not seeing double (or technically triple) they are
ALL
coming to the St. Louis Shot Party 2011!
Registration is limited to 150 people, once the tickets are gone they are gone. Even if you are my facebook friend, real life friend, second shooter, even if we have one of those Best Friend necklaces....I cannot break Fire Marshall Code at Ameristar so the number is strictly set at 150.
Registration in advance is
required
and there will be absolutely no walk-ups.
So, what the heck are you waiting for?
CLICK HERE! CLICK HERE! CLICK HERE!