I am still swooning over this itty bitty lady. Be-still my pink-loving heart I wanted to take her home. She was a doll, so sweet and snuggly and well behaved for her photo shoot. She did tinkle on me once, but hey, that's the nature of the job when you're dealing with naked babies. Trust me, I've been through worse. And I adore her name, Finnley. How beautiful.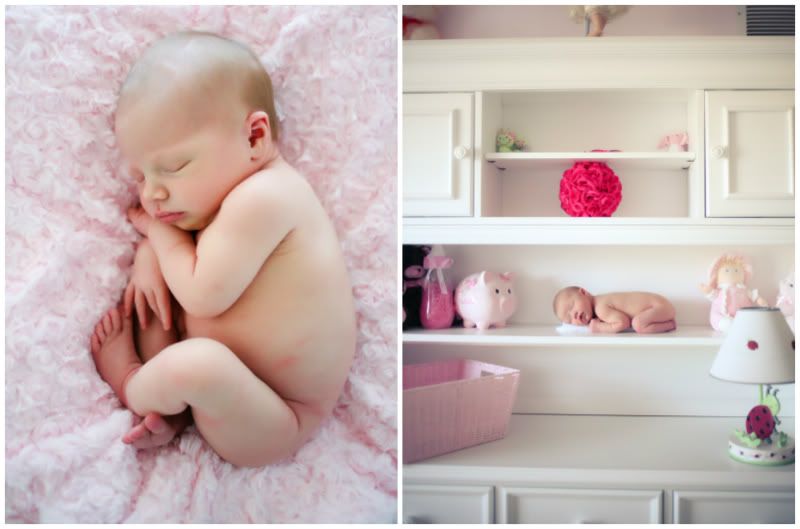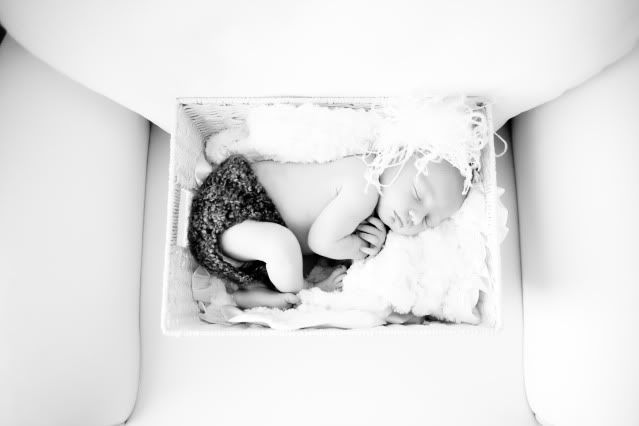 I have a little collection of newborn props and accessories, I always bring a few things to each shoot, but as I ran out the door for this particular shoot I was already in my car when I thought of a great idea. I ran into Luci and Libby Lu's room to ran-sack their closet until I found the ostrich feathers I used for
our family photos
. What a hit! They looked adorable on her, except much bigger on her tiny head. Daddy called it her "Baby Toupee"