Meet baby Reed. A sweet, happy, loud, little pumpkin that I got to spend the afternoon with. He is only 6-7 months old and check him out standing in his crib, he is quite the over-acheiver. Daddy is a football coach, they must have already been running some workouts ;)
Oh how I love to shoot mamas in "their chair" in the nursery. We spend so much time there. Feeding, rocking, shushing, swaying, loving, singing, reading, at all hours of the day or night our butts are in those chairs with our babies.
I still have mine in our basement. Even if I did have another baby we'd have no room for it, but I still can't part with it. I remember rocking in it 9 months pregnant with Rocky just staring at an empty room, waiting for him to arrive.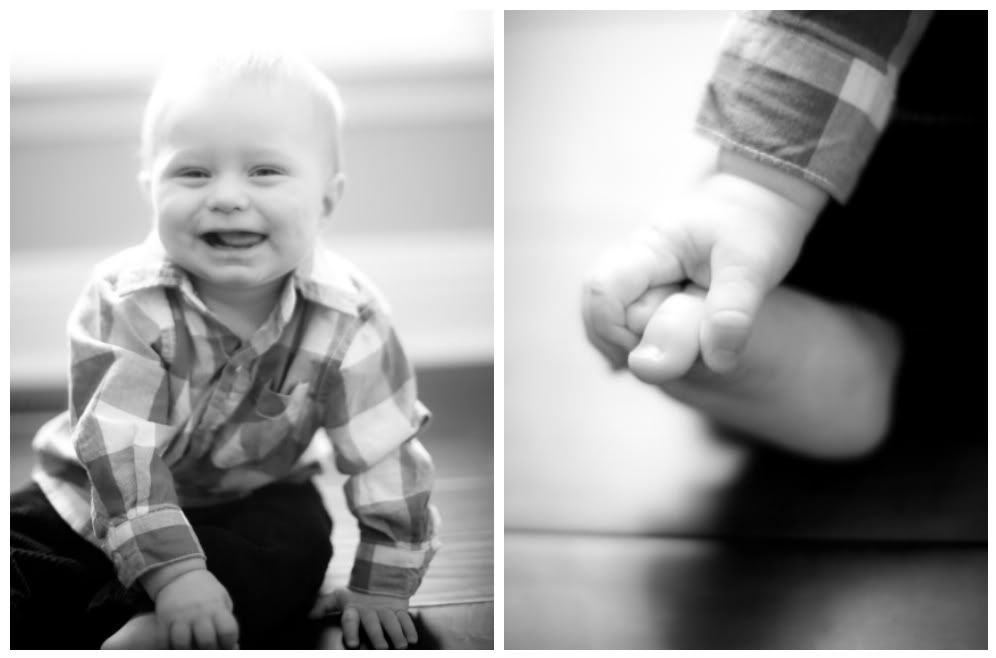 Happy Monday! More to come later this week!