Chad and Lauren were married on a picture perfect day in October, no detail was overlooked by Lauren who planned a gorgeous event!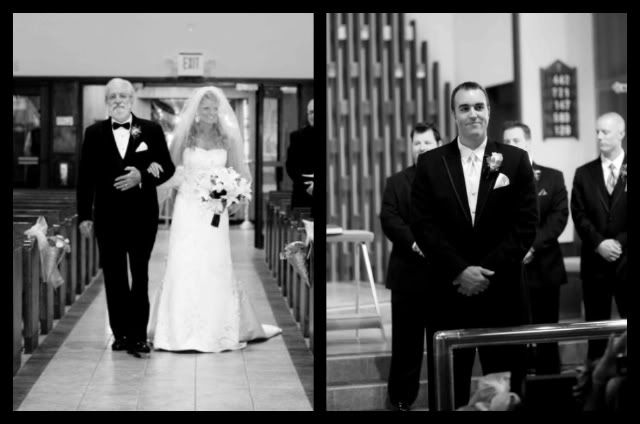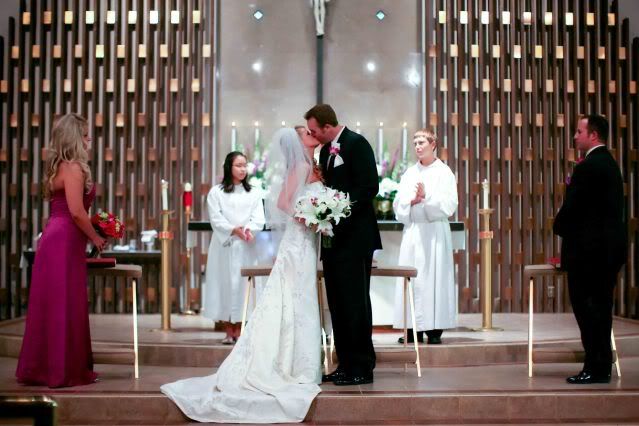 Let's talk for a minute about Lauren...I know she's stunning right? But that's not the part I am talking about :) In February 2009 Chad had big romantic plans to propose to Lauren on Valentines Day. Those plans were scrapped when Lauren had a horrifying stroke that left her paralyzed and in the hospital for weeks, followed by months of rigorous rehabilitation But Chad kept his plan to propose, and did so from her hospital bedside. Throughout the reception we heard various speeches, toasts, and conversations about Lauren and her strength and her new husband who was there to push her every step of the way. The stories were magical and gorgeous.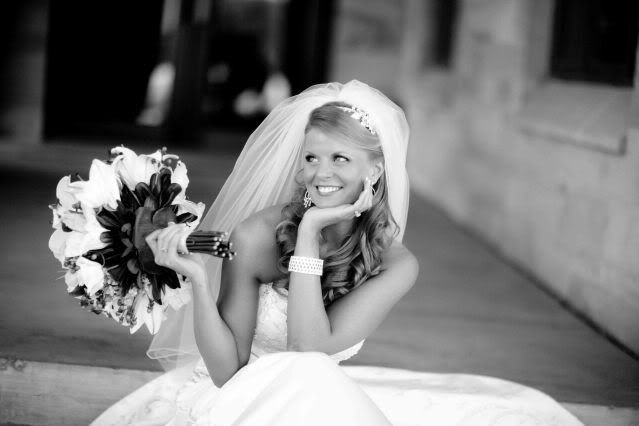 As if we all didn't already know how special she was a little beauty of nature wanted to remind us. While shooting in the middle of downtown St Louis a huge Monarch Butterfly drifted out of the sky and made a beeline for Lauren. It landed on her bouquet and opened and closed its delicate wings a few times and then floated away, into the sky. As if it was just dropping by to reassure her that this is her time to shine.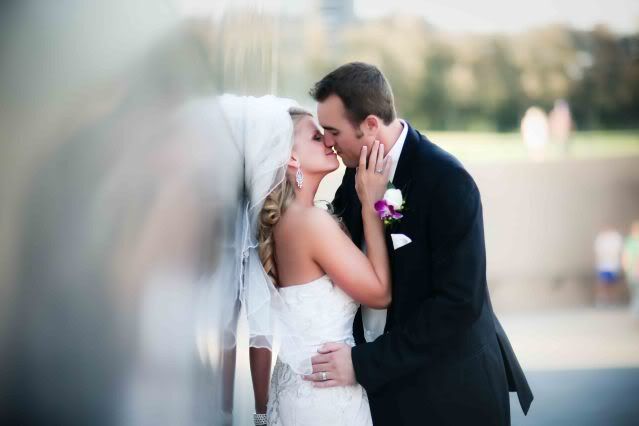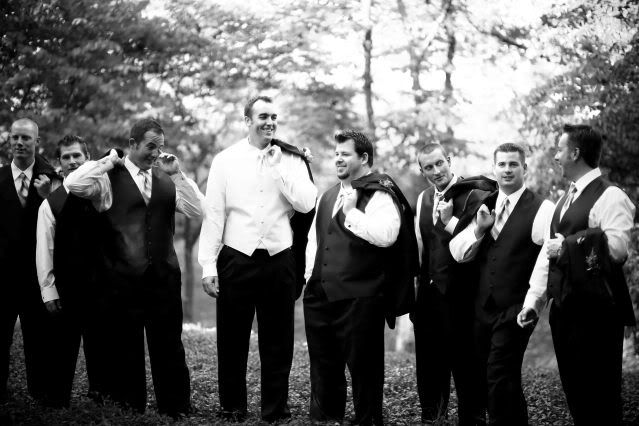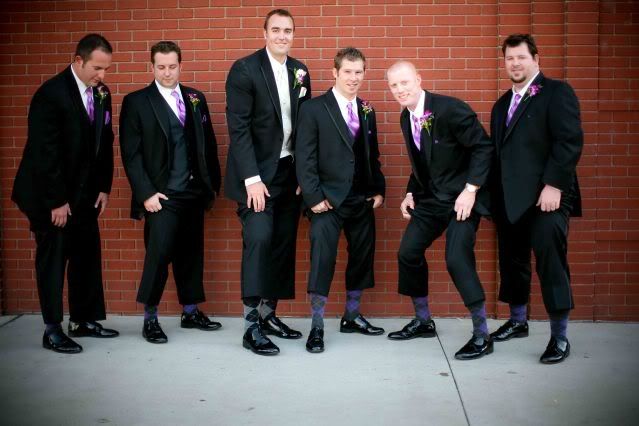 Lauren and Chad rocked a serious "St. Louis Cardinals" theme at their reception everything from their table numbers, to place cards, and favors. It was adorable.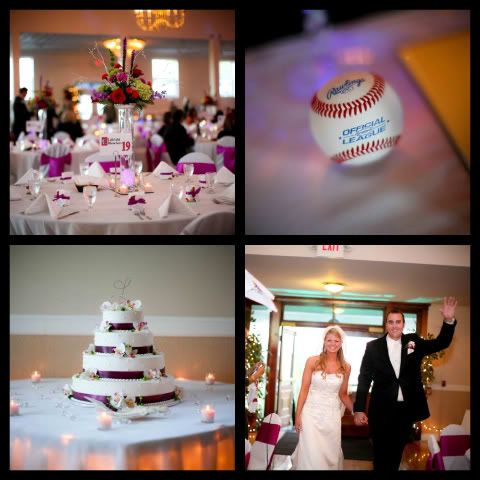 Laurens Dad was so sweet and charming. His speech was delightful. I wanted to put him in my pocket and take him home with me :)
Lauren and Chad, thank you so much for choosing me as your photographer, you are gorgeous in the inside and out. I can't wait for you to see all the photos! Thank you so much to Jen Peterson for second shooting with me!