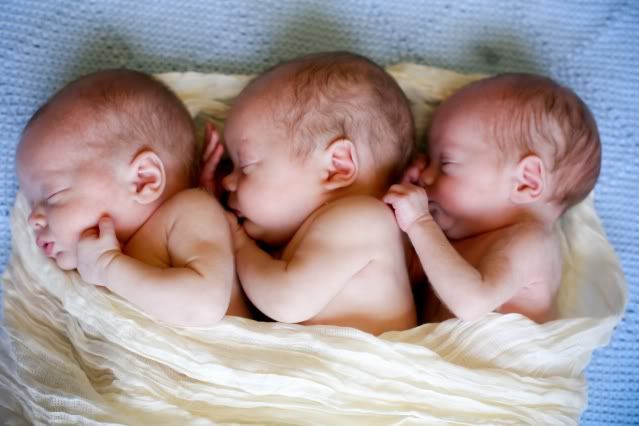 They are big boys now! I can hardly believe it! It seems like yesterday I was shooting their newborn session and amazed at what it felt like to handle a 4 pound newborn. Levi was so tiny! He and his brothers Max and Will are now 18 month old toddlers and keeping mom and dad busy!
They kept me pretty busy at the shoot too, I would stop for literally a second to talk to Mom and Dad about what I wanted to do next and like a flash of lighting all three boys were headed off in different directions and we were off running to chase them.
I adore families with alot of kids. It's all I've ever wanted for myself. A house full of jammie footed, bed-headed, babies stumbling around with sippy cups.
I smile ear to ear when I look at these photos of the triplets and know that their house is full of the beautiful chaos that also occupies mine. To have these 3 little boys born healthy and see them thriving is just the biggest blessing I could imagine for these parents.